What are the most unusual dining experiences in Oahu?
Answers from Our Experts (1)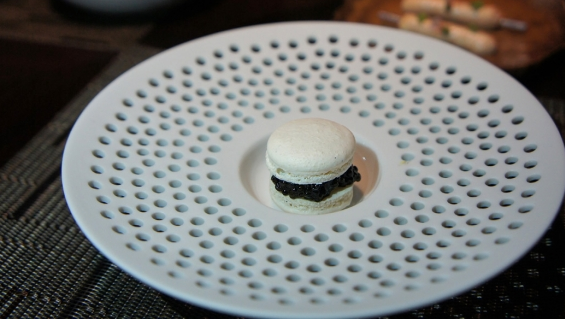 Melissa Chang
Honolulu has seen a revitalization of its local food scene with a growing number of street vendors, casual farm-to-table eateries and unique pop-up restaurants changing the culinary landscape.

But one of the most unusual — if not utterly exclusive — dining experience happens in the bowels of Shirokiya, a Japanese department store in Ala Moana Center.

Here, behind a brick exterior, is Vintage Cage (1450 Ala Moana Blvd, 808-441-1744
), where its tasting menu — and there's only one — is $295 per person. And there's only one seating for dinner at night, accommodating up to just 24 people.

Once you walk in the restaurant, you are instantly transported to the Old World. Arched hallways, Italian granite floor tiles, and more than 15,000 hand-made bricks from Pennsylvania line the walls and ceilings. On the walls hang true works of art by masters like Anton Molnar and Pablo Picasso.

While its cave-like facility is reminiscent of ancient Roman underground cities, its menu is like nothing Honolulu has ever seen before.

Chef Chris Kajioka takes food to another level, with highly innovative and creative dishes that almost require a full explanation.

The restaurant showcases the best ingredients Hawaii has to offer prepared by world-class chefs and sommeliers, including visiting star chefs and food masters.

But it's not for everyone. Be prepared to dine on menu items like maple crème fraiche and caviar, ikura with potato puree, oyster with elderflower and cucumber in ice, vanilla bean caviar macaron (shown above), and charred cabbage leaves stacked with konbu and dill.

And the fact that people go back again and again — even with the hefty price tag — tells you just how good this place is.