What is the one must-do activity in Oahu?
Answers from Our Experts (1)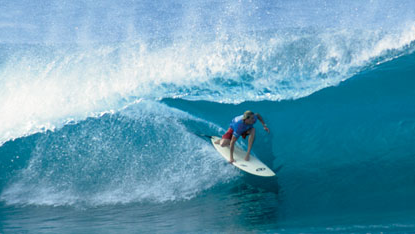 If this is your first time to Oahu, the must-do activity is easy: surf.

Surfing is believed to have originated in ancient Polynesia, with an early written account of Hawaiians riding wooden planks on ocean waves dating back to 1779. It was once a sport reserved for the alii (Hawaiian royalty) that has since become an iconic pasttime in Hawaii.

In the early 1900s, surfing was revitalized on Waikiki Beach, with legendary beach boys like Duke Kahanamoku teaching visitors how to surf and paddle canoes.

Today, Waikiki beach boys are still on the beach — and still teaching first-timers how to ride waves.

Oahu is world-renowed for its surf breaks, from the monsterous winter surf that pounds the island's north and west shores to the friendly, rolling summer waves in Waikiki.

The best place to learn is right there on Waikiki Beach, where several concession stands are set up and ready to get you up and riding. Cost is minimal — around $30 for a basic surf lesson and rental — and you'll be surfing where Hawaiian royalty once played.