Answers from Our Experts (2)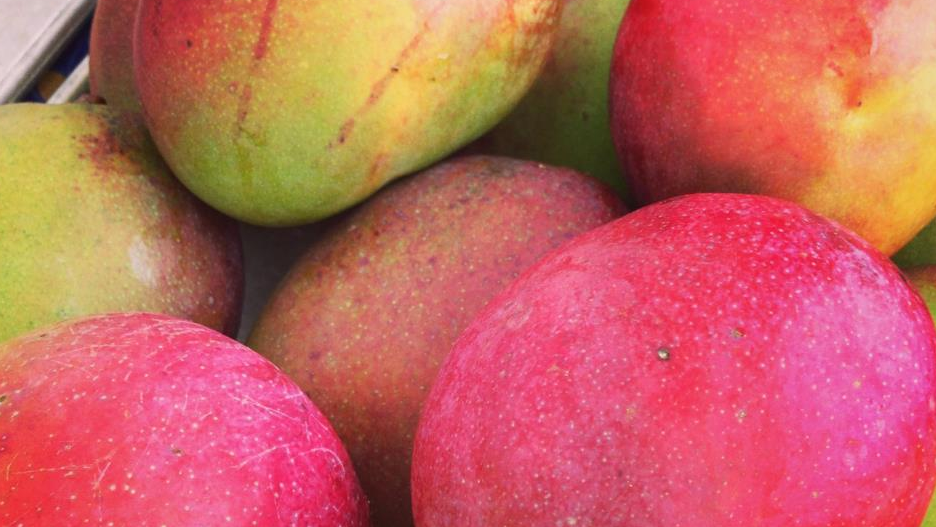 Over the past few years, there's been a proliferation of farmer's markets all across the state.

The latest one in Honolulu is the Ala Moana Farmer's Market (Ala Moana Center, 1450 Ala Moana Blvd., 808-388-9696) on Saturday mornings and Tuesday evenings on the upper deck of the parking lot overlooking the Pacific Ocean. Dozens of vendors sell fresh locally grown produce (like the mangoes above), homemade bread baked on site, gourmet treats and even fresh pasta dishes.

The owners and operators of this farmer's market also put on similar ones in Hawaii Kai (Saturday mornings), Haleiwa (Thursday afternoons) and Kailua (Sunday mornings).

These markets also feature live music and seating areas so patrons can sit and enjoy the relaxed atmosphere.

***

Earlier this month a new milk tea cafe opened on Kapiolani Boulevard in Honolulu.

Taste Tea (1391 Kapiolani Blvd., 808-951-8288) offers milk tea drinks that can be customized to your sweetness preference. You can even add tapioca balls — various sizes — and ice cream. It offers five varieties of tea, all brewed fresh daily. The tasty teas and the fact that this café is open late on Fridays and Saturdays have quickly made this a popular spot for milk tea aficionados.

***

Though it's already two years old, ART & FLEA (831 Queen St.) is only getting more and more popular every month. This urban-inspired monthly art and flea market held at Fresh Cafe in Kakaako showcases local designers and artists in an event that draws an eclectic crowd of shoppers and music lovers. Here, you'll find handmade products, vintage art, locally designed fashion, handcrafted jewelry and more.
There are tons of new things going on in Oahu that every visitor to the island can enjoy, from cultural and historical exhibits to outdoor activities.

The Polynesian Cultural Center recently opened it's redesigned Hawaii Village. The new design
features several expanded activities and exhibits, including two traditional elements of Hawaiian life: loi kalo, an irrigated terrace used to grow taro, and loko ia, a fishpond.

You can now see and explore new sections of the Battleship Missouri. The Battleship Missouri Memorial's Heart of the Missouri Tour gives visitors access the boiler, plotting and engine rooms, and hands-on training on how to light one of the three-story boilers, and how to control the ship's massive propellers.

A new "Behind the Scenes" escorted tour for groups of 10 or less are now available at the USS Arizona Memorial and the new Pearl Harbor Visitor Center. The $500 fee is used as a donation toward the restoration of the USS Arizona Memorial and is tax deductible. E Noa tour group is also offering a new "From Paradise to War" tour. Participants are led through downtown, and the USS Oklahoma and USS Arizona Memorials, by a 1941-era character who tells stories and history about life in Hawaii on Dec. 6, 1941.