Where can you get the best view of Oahu?
Answers from Our Experts (1)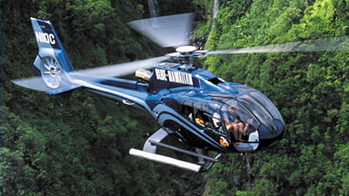 You can hike to the top of Diamond Head or Koko Head and see sweeping views of Oahu's coastlines.

But you won't get the kind of visually stunning views of the island unless you're looking at it from above.

Blue Hawaiian Helicopters (800-745-2583) offers a 45-minute tour of Oahu. Called "Blue Skies of Oahu," this tour will take you over lush rainforests, green valleys and the coral reefs of Waikiki. You'll also see the stretches of white-sand beaches on Oahu's windward coastline, inside Diamond Head, and over Pearl Harbor.

Cost is about $200 when booking online.

Trust me, you won't get these views from your hotel room.