Where is the best nightlife on Oahu?
Answers from Our Experts (2)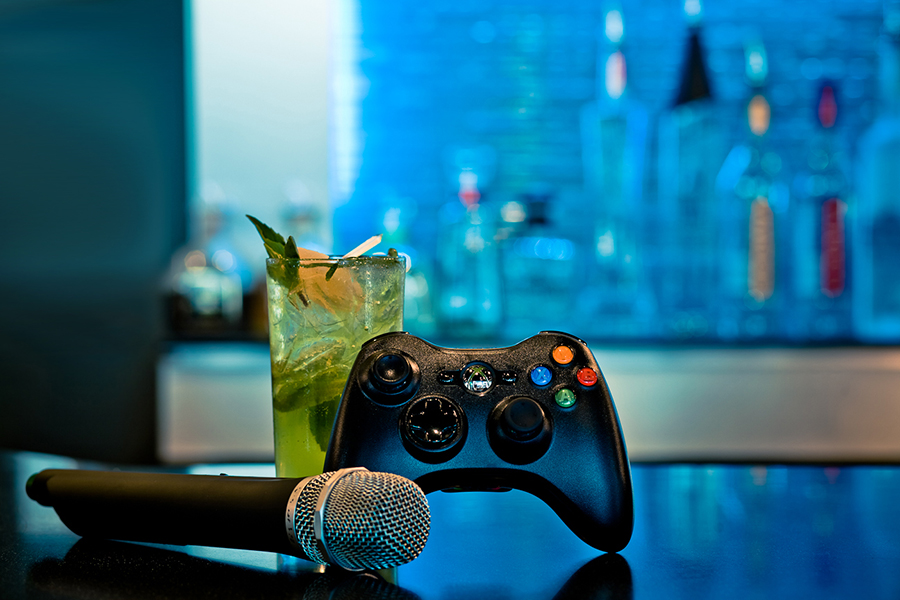 Photo by Jonas Maon, courtesy of Nocturna Lounge
While Waikiki may have the most bar and club options, our Forbes Travel Guide editors say the best nightlife in Oahu is just on the outskirts of town. Some favorites include Nocturna Lounge, an uber-sleek, high-tech new club with social gaming, karaoke and cocktails inspired by video games; and Bar 35 in downtown Honolulu, which features indoor and outdoor patios, daily happy hour specials and live bands. For a more relaxed vibe, head to the enchanting performances at Halekulani's House Without a Key, where solo dancers and live music are perfect accompaniments to island sunsets and mai tais.
While Waikiki likely has the most bars and nightclubs in a single neighborhood, there are great spots beyond Kalakaua Avenue that offer live music, spinning DJs and a full array of cocktails by expert mixologists. Pearl Ultralounge (Ala Moana Center, 808-944-8000) is a popular pau hana (after work) and late-night hot spot located at Ala Moana Center (meaning, lots of free parking); it boasts an extensive bar menu with dishes like mini Kobe burgers, steamed Manila clams and saffron risotto cakes. M Nightlife Honolulu (500 Ala Moana Blvd., 808-529-0010) is one of the newer additions to Oahu's nightlife scene, with handcrafted drinks and a spacious dance floor. Murphy's Bar & Grill (2 Merchant St., 808-531-0422) in downtown Honolulu has been a neighborhood staple since 1987, giving loyal patrons classic cocktails and Irish pub food. And if you really want to find a great little hole-in-the-wall bar in Waikiki with stellar drinks and the friendliest staff around, head to Wang Chung's Karaoke Bar (2410 Koa Ave., 808-921-9176) where you can sip a specialty lychee co-tini and sing your favorite karaoke song.