What are the best amenities at The Spa at Pelican Hill?
Answers from Our Experts (1)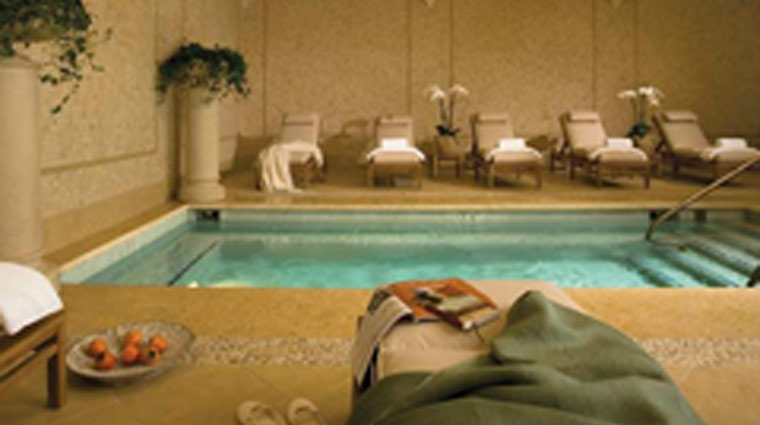 ©TheResortAtPelicanHill
The Spa at Pelican Hill is located within The Resort at Pelican Hill in Newport Beach, Calif. The resort, which was built in 2008, evokes the look and feel of an Italian seaside village and the spa matches blends effortlessly into this grand atmosphere. The spa is loaded with amenities, but these are the five that really stand out:

1. Gyms. As part of the spa's Living Wellness Collection, the spa fitness center is open from 6 a.m. to 8 p.m. and the Villa Club is open from 7 a.m. to 7 p.m. daily. In addition to traditional gym equipment such as treadmills, elliptical machines, stationary bikes and weights, the spa also offers a variety of fitness classes that focus on strength training, cardiovascular exercise and flexibility.

2. Nail treatments. Getting a manicure or pedicure is no ordinary experience at The Spa at Pelican Hill. You're welcome to don a spa robe and take advantage of your all-day access to the spa facilities, including steam room, dry sauna and whirlpool. The salon is warm and welcoming with soft lighting, music and comfy treatment chairs.

3. Food. The spa cuisine is both nutritious and delicious. A seasonal menu incorporates the freshest produce from local farms, with items such as herbal tonics and smoothies, as well as savory dishes such as beet salad. Wines by the glass are also available to accompany your meal.

4. Design style. The Five-Star spa facilities allow for a truly relaxing and indulgent experience. The indoor lounge area's wall-sized water feature makes for a soothing ambience. There are several small dining tables, comfy couches and lounge chairs separated for privacy by soft, sheer curtains.

5. The Acqua Colonnade. Head here before or after your treatment at the Five-Star spa to enjoy the Roman-soaking pool beneath a barrel-vaulted ceiling, an herbal steam room, and dry sauna.