What are the five best things to see and do in Orlando?
Answers from Our Experts (2)
When it comes to Orlando, the question should be what is not near Orlando? We truly are a city that has it all, from theme parks to Kennedy Space Center and everything in-between.

When you come here, first and foremost, you have to experience the March of The Peabody Ducks. Each day at 11 a.m. and 5 p.m. you can watch the world-famous Peabody ducks march down their red carpet, and the best part, it's free.

The Peabody Orlando is conveniently located in the heart of Orlando's world-famous theme parks and attractions. We are located directly between Universal Orlando and SeaWorld; and both are a mere five-minute drive away. If that was not enough, all the Walt Disney World Parks and attractions are only 15 minutes away.

If theme parks aren't what you're looking for, because of our mild winters, Orlando has multiple water parks that are open year round. The most well-known water parks being Wet 'n Wild, Aquatica and Blizzard Beach.

If you're an animal lover you need to spend the day at Discovery Cove snorkeling in coral reefs or swimming with dolphins. We even have Gator Land, the alligator capital of the world, where you can see more alligators and crocodiles than you thought possible. Another attraction that's worth the hour drive is Kennedy Space Center. From the shuttle launch experience to the U.S. Astronaut Hall of Fame, you'll want to plan on spending the day there to see all they have to offer.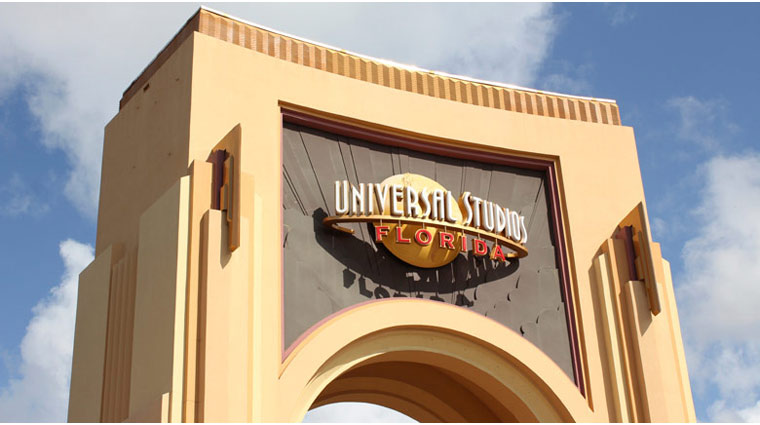 ©iStock/craigveltri
Few vacation spots size up to Orlando; between Walt Disney World, Universal Studios and SeaWorld, millions flock to Florida every year just for these parks. But there's a whole city outside the theme parks that many never visit, too. Here's our top five things to see and do in Orlando:

1. Lake Eola. Head to downtown Orlando and walk around Lake Eola - you can even feed the swans that make their home on the lake. And when you get hungry yourself, you can stop for a quick bite to eat at one of the cafés around the lake.

2. If shopping's more your thing and you're looking for boutiques or galleries, make your way to Winter Park, a resort destination for more than 100 years. Stroll the tree-lined streets and window shop the boutiques and art galleries, popping into a café for a leisurely lunch or dinner.

3. For an up-close visit with nature, take a drive half an hour north of Orlando and visit Blue Spring State Park. The crystal clear water stays a constant 73 degrees, and in the winter, endangered manatees make their home there. Though swimming and diving with the manatees is prohibited, it's fun to sneak a peek from the boardwalks. Otherwise, you can dive and swim in the springs the rest of the year.

4. If you'd rather stay on land, stroll the nature trails of Leu Gardens and let your olfactory and visual senses be overwhelmed with blooming flowers, trees, shrubs and more. Most people wouldn't think of beautiful foliage or landscapes away from the beach when they think of Florida, but that's where they'd be wrong. Leu Gardens is worth a second look.

5. In addition to world-famous theme parks, Orlando boasts a surprisingly impressive arts scene of its own. Take a day and explore a few museums, including the Mennello Museum of American Folk Art, the Cornell Fine Arts Museum, the Albin Polasek Museum and Sculpture Gardens, the Charles Hosmer Morse Museum, the Orlando Science Center and the Orlando Museum of Art.