What's the best time to visit Orlando?
Answers from Our Experts (3)
Unless you enjoy maneuvering around amidst a high heat index and throngs of traffic everywhere you turn, I'd avoid booking a trip to Orlando in the summer and opt for early spring instead. March is an ideal time to visit for several reasons — the temperature is perfect, flowers are in bloom all around the city and if you play your cards right, you can skip the long lines that usually plague the city's famous theme parks (assuming you don't visit during spring break, of course).

Two other perks to visiting at this time of year: Spring training baseball games at the Disney Wide World of Sports complex and the Epcot International Flower and Garden Festival. If you're only in the City Beautiful for one weekend, these two activities should make it onto your short to-do list.
Depending on your preferences, Orlando is an ideal destination offering something for everyone. If you like lots of sunshine with cooler temperatures (60 to 80) visit us in the spring (March to May). If you are trying to drive away the miseries of snow and freezing winters, visit us in the summer (June to August) when our weather is luxuriously hot and humid. Our summers are characterized by short afternoon rainstorms followed by glorious bursts of sunshine allowing you the opportunity to make use of your sunscreen. Our fall is very much like our spring, lots of sunshine and cooler temperatures but never cold. Winter is our driest season, but this is typical of Florida with lots of sunshine, another indication why Florida is known as the Sunshine State. Winter is characterized by daily highs in the 60's but nighttime temperatures do sink to the low 40's.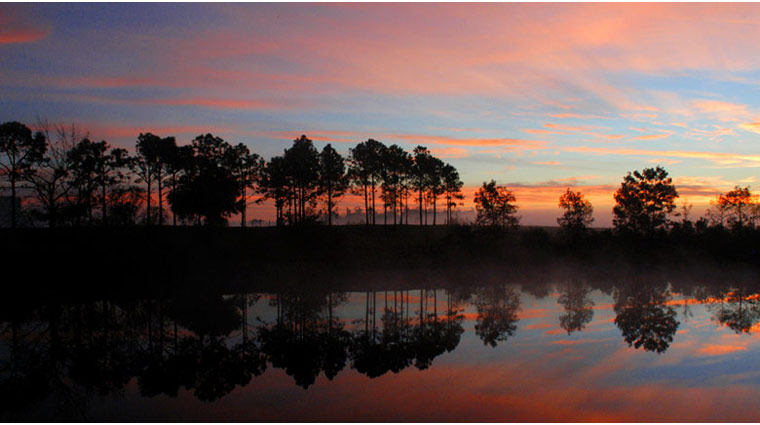 ©iStock/baburangasamy
With its many theme parks, Orlando always brings in tourists like a magnet brings in nails. And because of central Florida's idyllic (albeit muggy) weather, it really doesn't make much difference what time of year you visit; it's always t-shirt and shorts weather in Orlando.

That being said, Orlando does get hot during the summer - it's Florida, after all - and the humidity peaks in August. If heat makes you wilt, you're better off heading south for the winter - or spring or fall, for that matter.

If you're traveling with the kids, and doing so during school breaks, you can expect the theme parks to be busy - really busy. But if you can get away while school's still in session, you may just find shorter lines and smaller crowds at Disney World, Universal Studios and SeaWorld. Otherwise, you can expect a few certainties in life: death, taxes and long lines at Orlando's theme parks.