Where can I go to watch sports in Orlando?
Answers from Our Experts (2)
Orlando is the home to the Orlando Magic (National Basketball Association) and the Orlando Predators (American Football League). This past fall Orlando saw the completion of our new beautiful Amway Center, home to both the Magic and the Predators. Whether you are a basketball fan, a football fan, or you are an avid concert goer, you will not want to miss out on experiencing our new, state-of-the-art arena. For all you baseball fans, the Atlanta Braves (Major League Baseball) has their spring training at Disney's Wide World of Sports Complex. Additionally, Orlando has many pristine golf courses and hosts multiple PGA tournaments, including Tavistock Cup (Lake Nona/Islesworth), The Arnold Palmer Invitational at Bayhill, and The Children's Miracle Network Classic at Disney's Palm & Magnolia. Orlando is also home to the new Orlando City Soccer team which is part of the United Soccer League Professional Division (USL PRO). If you're a fan of NASCAR you're in luck, Daytona International Speedway is only an hour away. Tampa is home to the Tampa Bay Rays (Tropicana Stadium) and the Tampa Bay Buccaneers (National Football League), a short 90 minutes away. So whatever your sport, Central Florida has it all.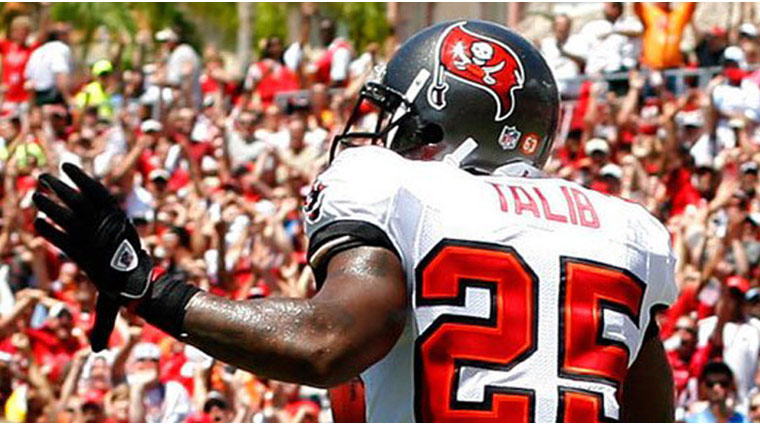 ©TampaBayBuccaneers
Sports make a pretty significant impact on the Orlando landscape; the NBA's Orlando Magic plays their games at the Amway Center in downtown Orlando. Dwight Howard, the 7-footer with the foot-wide smile, leads the team and has been its All-Star for the last half-dozen years. But if you're looking for a more active sporting experience, check out the ESPN Wide World of Sports at Walt Disney World, which hosts a wide variety of sporting events, including soccer, fastpitch softball, track and field, baseball and half- and full marathons. The Atlanta Braves even hold their spring training at the facility, so you can catch Major Leaguers around the complex, depending on when you visit.

If you're into baseball and spring training, plenty of teams travel south for the winter, to the Orlando area: the Cleveland Indians (Winter Haven), Detroit Tigers (Lakeland), Houston Astros (Kissimmee) and New York Yankees (Tampa). Just keep in mind you'll definitely need a car to get around to these spring training games.

About an hour west of Orlando, Tampa Bay has two sports teams: the Buccanneers of the NFL, and the Lightning of the NHL. In fact, the city has an MLB team as well, the Tampa Bay Rays, but they actually play their games in St. Petersburg. Confusing, we know.

Of course, if you'd rather relax with a pint of beer and watch your favorite team on TV, you won't have any trouble finding bars in Orlando - just figuring out which one to take your patronage to.