What should I pack for a trip to Philadelphia?
Answers from Our Experts (2)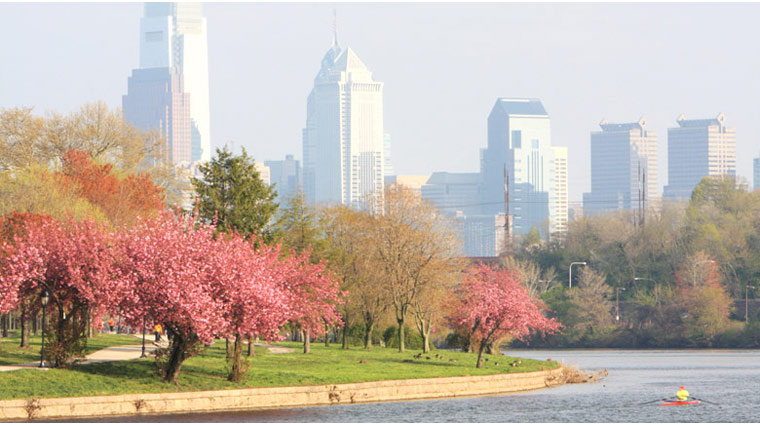 ©iStock/xiaopingliang
What to pack for your trip to Philadelphia depends on when you plan to visit. Travel during the spring and fall, and you'll want to be sure to bring light shirts, pants and a jacket. If you depart for the City of Brotherly Love in the summer, you'll be hit with humidity that calls more for sundresses, tanks and shorts. In the winter, cold temperatures and wind tunnels caused by the city's downtown skyscrapers can be harsh, so come prepared with all of the essentials: a heavy coat, gloves, a scarf and hat. No matter when you arrive, though, bring socks and comfortable walking shoes. The city is easy to navigate on foot, and the last think you want is a pesky blister cutting your day of sightseeing short.
Philadelphia, like much of the MidAtlantic, is lucky enough to enjoy four distinct seasons -- each of which will require different attire. Those visiting in spring from April to May can expect temperate weather with a mix of sun and rain. Light pants, shirts, and a jacket work well, and a small umbrella tucked inside a purse is always wise to have on hand. Philadelphia summers quickly escalate from the low 80s to the high 90s and above, with a decent punch of humidity in July and August. Pack sundresses, shorts, and T-shirts, and men should be sure to include light khakis or similar if heading to dinner somewhere upscale. Sunglasses, sun-sheilding hats, and a good SPF are also smart. Come October the temperatures begin to cool again as the leaves of Fairmount Park change, and jeans, light sweaters, and coats return. Winters in Philadelphia are often chilly and feature somtimes improessive falls of snow, so bring heavy clothing as well as a coat, gloves, hat, and waterproof boots. No matter the season, think wisely about the footwear you bring. Philadelphia's charm is often discovered while wandering on foot, and you'll want to have comfortable shoes to fully enjoy this walkable city.