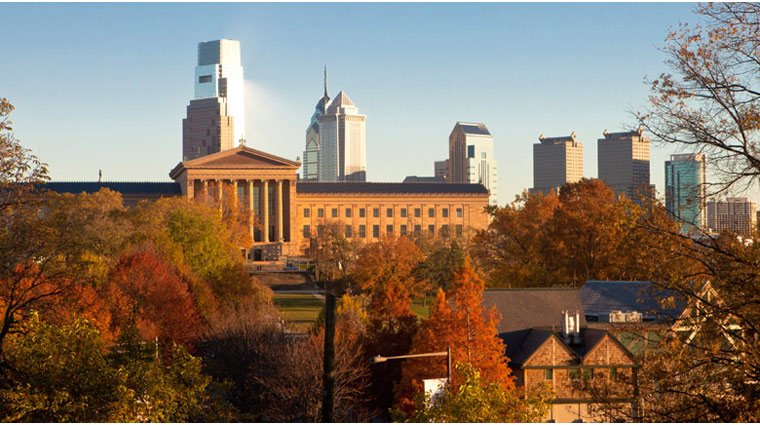 The best time to visit Philadelphia depends on your preferences, but most visitors tend to arrive during the spring (March to May) and summer (June to August). Philadelphia's heat and humidity can be a hassle, especially if you want to enjoy this extremely walkable city by foot, and summer vacationers crowd popular tourist attracations. Winters are relatively mild for the Mid-Atlantic, drawing those with a love of snow and holiday décor. However, keep in mind that many attractions — such as the river, bus and trolley tours — are seasonal and are better enjoyed before the chill arrives. Before planning a visit, we recommend figuring out what you want to see and do, so that you time your trip just right.
On November 11, 2011

Forbes Travel Guide Inspector answered the question:

What is Philadelphia's restaurant scene like?

Philadelphia's restaurant scene has been simmering for the last 15 years, and it keeps getting hotter. Downtown seemed to close up shop when the 9-to-5 businesses did, but the city has transformed the area into a lively dinnertime destination full of aromatic smells from around the globe. Up-and-coming neighborhoods such as Northern Liberties and Midtown Village have flourished in recent years, filling their blocks with diverse dining options that range from corner cozy bistros to mouth-watering tapas spots. You also can find fine dining here; Philly is home to the Five-Star Fountain Restaurant, which serves French-inspired American cuisine, and the Four-Star Lacroix at the Rittenhouse, which turns out progressive global fare. Though Philadelphia's culinary championship title goes to Iron Chef Jose Garces, who dominates the city with seven restaurants and counting.

The BYOB boom of the early 2000s has maintained a strong presence in the city, allowing chefs to focus on menus and avoid the sometimes complex and expensive proposition of installing a bar. Most recently, however, there's been a growing organic and sustainable farm-to-table trend, giving rise to mini farms and restaurants where chefs have access to some pretty incredible ingredients.

On November 11, 2011

Forbes Travel Guide Inspector answered the question:

Where is the best Philadelphia shopping?

To scope out the best spots for Philadelphia shopping, start along the Walnut and Chestnut blocks surrounding Rittenhouse Square. There, you'll find Philly's most fashionable section of town, with shops like Cole Haan, Club Monaco, Kenneth Cole and Talbots. For something more funky and vintage, the South Street district is an overload of colors and textures for the senses. While the young and hip will enjoy the search for thrift-store finds and people-watching of the pierced and tattooed variety, the rest can rifle through dusty rare books or cruise the art galleries. If you have a penchant for baubles, Jeweler's Row — located between Seventh and Eighth streets from Chestnut to Walnut — is the largest diamond district in the country outside of New York City. More than 300 sparkly shops, including wholesalers and diamond cutters, can be found here. Serious shoppers — and those with some major stamina — will love taking a trip west of the city to the King of Prussia Mall, which is the largest shopping destination on the East Coast. Amid the countless shops, you'll find name brands such as Louis Vuitton and Ralph Lauren, as well as staples such as Neiman Marcus and Bloomingdale's. If you want to continue your shopping spree after the king of all East Coast malls, head about 18 miles north to the Philadelphia Premium Outlets, which will indulge your inner bargain hunter with deals galore.