What are the best activities in Portland?
Answers from Our Experts (1)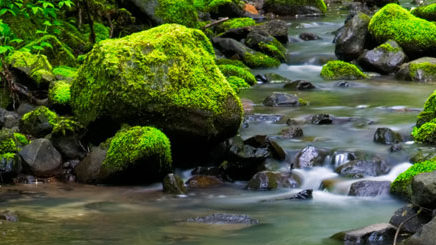 Forest Park Conservancy
Portland is a phenomenal place to explore… rain or shine! Here are just a few activities you should make sure to check out:

BrewCycle: Grab some friends and be prepared to experience Portland's best breweries in a whole new way. Combining Portland's love of handcrafted beer and biking, the BrewCycle will take you, as fast as you can pedal, to your next pint.

The Portland Timbers are the hometown MLS team with one of the best fan bases in America. With a season that runs into October, you'll have ample opportunity to watch some spectacular soccer, try Timbers signature concession items, and witness the palpable excitement of the crowd.

Shopping: No sales tax in Portland. Need we say more? Oh yes, also really good to mention the plethora of fantastic designers featured at fashion retailers like Frances May, Mercantile and of course our Northwest favorite, Nordstrom. If it's art you're in the mood for, prominent galleries like the Elizabeth Leach Gallery feature talented and established artists, including some of the Northwest's best.

Running, Walking or Hiking Trails: You'll find a trail perfect for whatever you have in mind, all within Portland city limits. You can't beat a leisurely stroll to the top of Mt. Tabor to enjoy beautiful vistas of the city, or running the shady trails of Forest Park.

Upscale Bowling: Now, don't laugh, it's true, Grand Central Bowling could possibly be considered "luxurious." The lounge features sleek couches overlooking modern lanes with all the latest technology. Want even more? Try the VIP bowling experience to enjoy private luxury seating and two exclusive bowling lanes. And we haven't even mentioned the food and drink options. Let's just say sushi is on the menu — and it's really good!

Sign up for a Portland Walking Tour and you can't go wrong. Select the "Chocolate Decadence" tour and you'll be in chocolate heaven! Walkers will visit several chocolatiers and savor more than 15 tastings to really gain an appreciation of all things chocolate. This is perhaps one of the best ways to see and experience the city!