What are the best food gifts to buy in Portland?
Answers from Our Experts (1)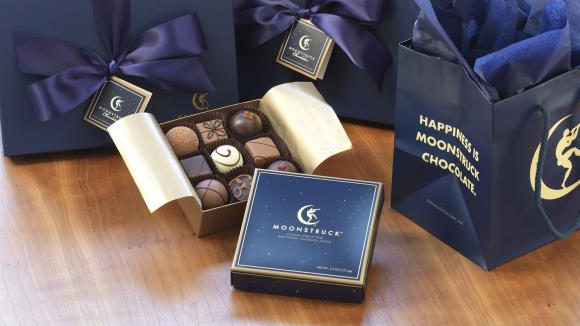 Portland's a foodie town, so leaving without any edible reminders of your visit would be such a shame!

Dragonfly Chai's full-bodied and flavorful chais and iced teas are brewed to perfection right here in Portland. While you'll surely be sampling some for yourself, make sure to leave extra room in your suitcase to take some back for loved ones. Find them at fine grocers like New Seasons and Whole Foods Market and this is sure to be one gift that won't be regifted.

While Tillamook Cheese is now on shelves in stores around the nation, it's homegrown in the coastal town of Tillamook, Oregon. If you don't get a chance to day-trip and tour the impressive cheese factory, make sure to pick up a baby loaf of pepper jack (or two).

In 1993, every chocolate lover's dream opened in Portland. We're talking about Moonstruck Chocolates. These handcrafted gourmet chocolates are some of the best you'll find. And, with five locations in the Portland area, hopefully visitors will have an opportunity to try them for themselves. Either way, Moonstruck Chocolates make excellent gifts. From the cute Honey Bee Truffles to the Dark Chocolate Grey Sea Salt Caramels, there's something for everyone. Buy a box and personally select each chocolate for the perfect gift.

With one of the top wine regions in the nation a mere hour away from Portland in the Willamette Valley, wine is always a great gift idea. If you don't get a chance to personally visit and wine taste, stop by Zupan's to browse their expansive selection of wine, or just ask one of the knowledgeable Wine Stewards for tips.

More than 98% of hazelnuts consumed in the U.S. are grown here in Oregon. So, naturally, hazelnuts make a great edible gift. Made In Oregon has a terrific selection of hazelnut gifts ranging from roasted, salted and smoked to chocolate covered, and more.