What are the best attractions in Rome?
Answers from Our Experts (3)
I remember visiting the Trevi Fountain as if it was yesterday. The tourist attraction is packed with people taking pictures of its beauty, and of course, throwing coins into it. As tradition would have it, the rule is to put a coin in your right hand and toss it over your left shoulder to guarantee you will one day return to Rome. If my memory serves me correct, I tossed a coin but decided to make a wish instead. Although I don't remember what I wished for at the time and can't guarantee if my wish came true or not, I can promise that this iconic structure is worth paying a visit.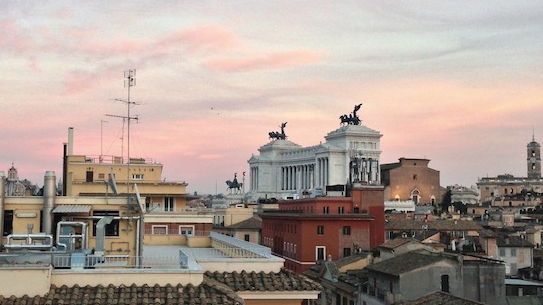 Photo by Erica Firpo
Rome, as a city, is an amazing attraction whether meandering the streets or enjoying a glass of prosecco in a piazza, the setting is always beautiful. With nearly three thousand years of visible history, it is easily to stumble into the the 2nd century Pantheon, a picturesque piazza or a lovely church with Caravaggio frescoes. The best attractions in the Eternal City are a wonderful composite of ancient, Renaissance and Contemporary.

Start with the heart of the city at the Roman Forum. Rome's history begins here with its 9th century BC Roman atop the Palatine Hill, its pride is showcased with the massive Colosseum and its intense history centers around the Roman Forum. What you see is not always what you get, so remember to head underground. The Case Romane on the Celio hill, beneath the Church of Saints John and Paul (Santissimi Giovanni e Paolo) are two subterranean levels of explorable, ancient history. The nearby Baths of Caracalla are amazing to walk through. Though stripped of adornment, the dimensions of the spectacular baths are still visible in both height and expanse. There is also a mithraeum located on the grounds of the Baths (underground) and is visitable by appointment.

Rome is a city of reinvention, as best seen with the rise of the papacy. St. Peter's and its accompanying Vatican Museums contain centuries of art history from ancient to modern/contemporary, and house Michelangelo's Sistine Chapel. For a focus on early Renaissance to late Baroque, throughout out the city are several palaces, villas and galleries which house substantial art collections available to guests. Galleria Borghese proudly houses a noteworthy collection of Caravaggio paintings and Bernini sculptures, along with many others, and the newly restored Palazzo Barberini is a treasure for those who love painting.

In the summer time, the Baths of Caracallas the Teatro dell'Opera for al fresco performances. The banks of the Tiber river and Isola Tiberina become afternoon and evening hangouts with out open-air cinemas, restaurants, bars and clubs in the annual city-sponsored Estate Romana, which is also a great resource for daytime and children's programming, detailing events all around the city. Former tomb and fortress, now museum Castel Sant'Angelo is open for evening visits. Not to miss is a wall through the passetto di Borgo, an early Renaissance above ground passageway that connects to Castel Sant'Angelo to the Pope's chambers at the Vatican.

Not to be overlooked is the contemporary city. Rome has an engaging community, heralded best by its two contemporary art museums: MAXXI and MACRO. MAXXI and MACRO buidlings themselves are amazing fetes of architecture and are located in neighborhoods near the historic center, but just far enough away to maintain their distinct atmosphere. Along with international artists, the museums showcase work by acclaimed Italian artists, providing a glimpse into contemporary Italy. And finally Rome's pedestrian bridges- Ponte Sisto, Ponte Sant'Angelo, Tiber Island's Ponte Cestio and Ponte Fabrizio and the new Ponte della Musica-- are beautiful.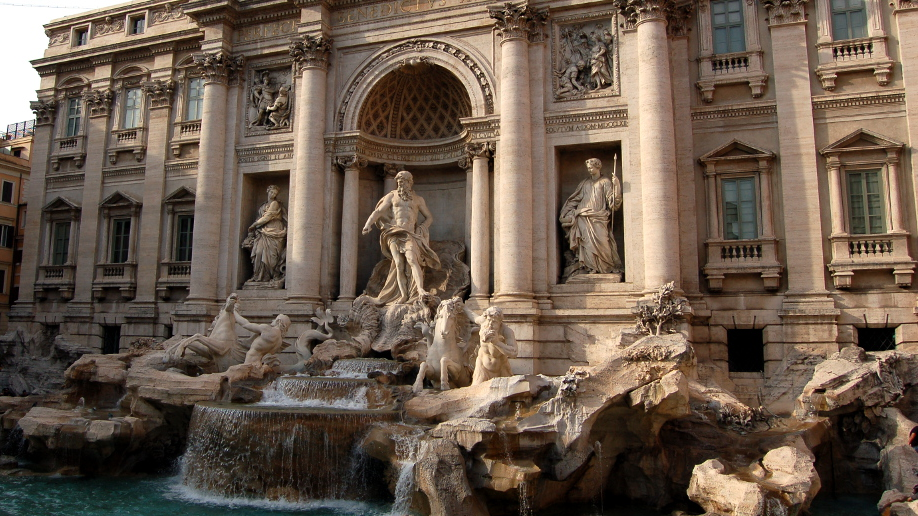 Photo by Angela Corrias
With more than 2,500 years of battles, art and history-making under its belt, Rome is one of those travel destinations that has something to offer to all of its visitors. Whether you are a history buff, an art lover, an architecture expert or into religious tourism, rest assured that the Eternal City will live up to your most demanding expectations.

To immediately get under the skin of the Italian capital, start your tour from the very beginning, where it was founded, climbing the large stone steps up to the Campidoglio, Capitoline Hill, where today lie the Musei Capitolini, a fascinating collection of ruins of ancient temples, pieces of decoration from ancient houses and gardens, and statues, such as the one of Emperor Marcus Aurelius.

Continue your journey through history strolling along the Fori Imperiali, awe-inspiring ruins of the emperors' personal fora, space devoted to cultural life and commercial activities. At the end of the cobbled boulevard, you will spontaneously stop to admire the Colosseum, arguably Rome's most popular tourist draw thanks to its captivating architectural style and gory past. If your passion for history is not satisfied yet, once at the Colosseum turn right, go past the Foro Romano and on the way to the Circus Maximus stop at the Caracalla Baths, a magnificent and often overlooked testimony of ancient Rome's much adored and finest spa experience.

A visit to the Italian capital cannot be considered complete without a tribute to the Pantheon, a beautiful former temple devoted to all the gods and one of its best-preserved monuments. Not far from here, just across Corso Rinascimento, is Piazza Venezia, but before having your photo taken in front of one of its elegant fountains and your portrait made by one of the many street artists, stop at the Church of San Luigi dei Francesi to admire three Caravaggio paintings, The Calling of St. Matthew, The Inspiration of St. Matthew and The Martyrdom of St. Matthew. Just a ten-minute walk away is the Trevi Fountain, Rome's biggest and most famous fountain and a stunning Baroque-style masterpiece celebrated by beloved Italian filmmaker Federico Fellini in his movie La Dolce Vita. To make sure you will come back to Rome one day, join the crowd and throw a coin into the fountain.

If you haven't overdosed on artistic masterpieces yet, head to the Vatican City. Here, between the majestic Saint Peter Basilica, where Michelangelo's La Pietà never fails to attract thousands of tourists daily, and the Sistine Chapel in the Vatican Museums, you can easily spend a whole day.

These are only some of Rome's main attractions, a small introduction to the city's legacy, but every time you visit the Italian capital, you will discover something new, because literally around every corner a piece of history has been made.