What are the best food gifts to buy in Rome?
Answers from Our Experts (2)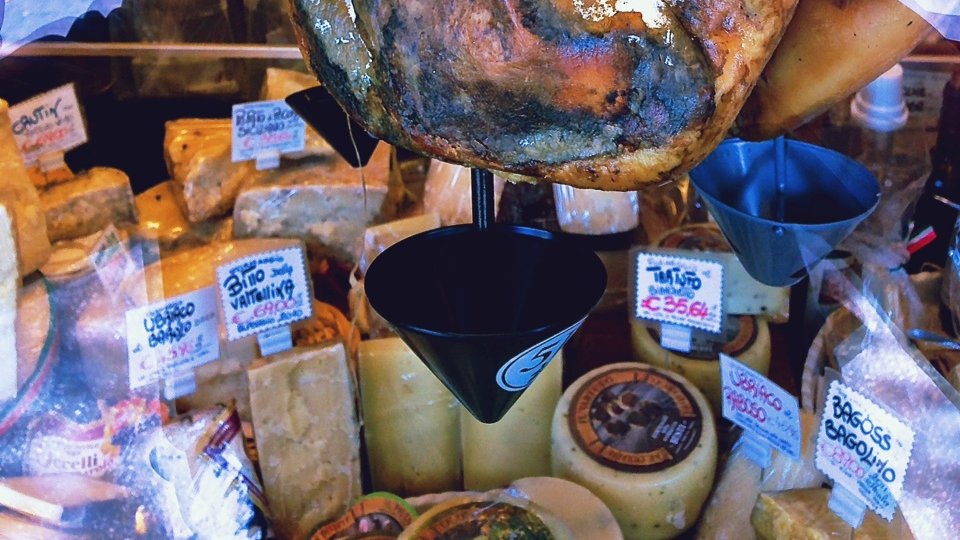 You are in Rome, the capital of Italy, so you can easily find every foodie delight represented from every region here including cheese, meats, artisanal pastas, pastries, chocolates, oils, vinegars, wine and liqueurs. The question is where and how? Rome has several gastronomia and salumeria, speciality delicatessens, that stock and showcase some of Italian's finest foods. These shops are well-versed in the art of food packing and are equipped with bubble wrap and vacuum packs, one of two important requirements for food gifts. The other requirement is knowing what you can bring out of Italy and to your next destination. The US has a nice pamphlet Know Before You Go which details what you can bring back duty free and what you can't bring in at all. And happily, the USDA has stated it will relax its ban on Italian pork products.

Food gifts I like to bring back include cheese, torrone (Italian nougat candy), coffee beans, wine (just a few bottles), pannettone and chocolate. Where do I go? For cheese and torrone, I head to Volpetti, either its Navona area shop on Via della Scrofa or its sibling of the same name Volpetti in Testaccio area. Volpetti has a great selection of cheese and salamis, with a tendency for regional favoritism. I also suggest Beppe e i suoi formaggi, a lovely wine and cheese store in Rome's Ghetto neighborhood. Beppe is from Piemonte so his selection (often homemade) include northern favorites. He also has an amazing wine cellar, with Italy's very best whites and reds. For wine, cheese, pannettone and meats, I head to Roscioli near Campo de' Fiori and its latest invention Romeo near Vatican city. For chocolate, I particularly love Moriondo e Gariglio near Piazza Venezia.

When in doubt and in need of a gift, I will rely on the knowledge of Katie Parla, Elizabeth Minchilli and the team behind Eating Italy Food Tours. Each brings their own home grown knowledge to Rome's food scene and all have great know how on what to eat and where to find it in Rome.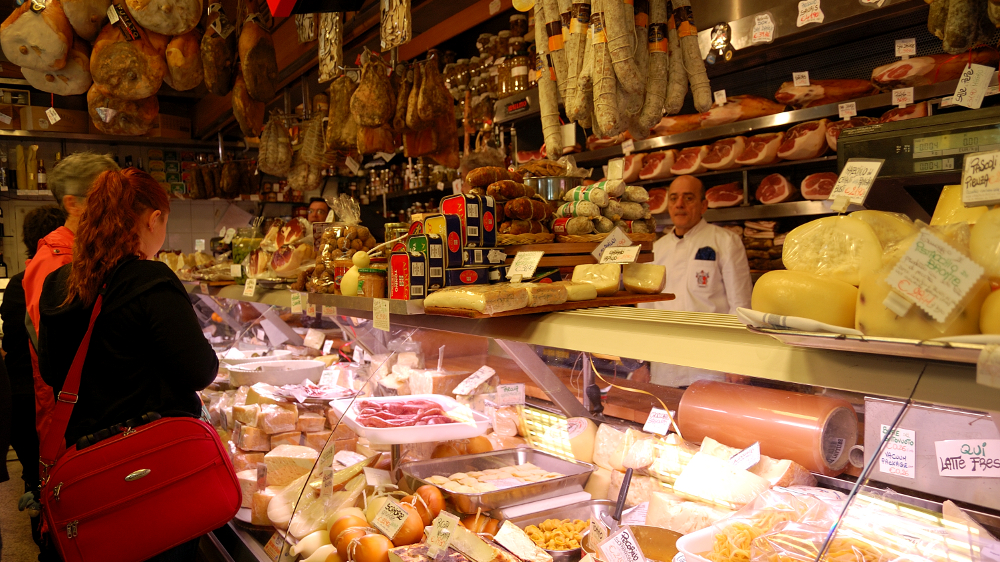 Photo by Angela Corrias
Whether you come to Rome for its historical attractions, nightlife or artwork, you will inevitably bring back home some gifts, and with the plethora of available options, food gifts are some of the most appreciated and easiest to carry.

Truth be said, there are some local delicacies that are hard to carry on the airplane and only who is here can properly enjoy them, but this is the bonus for who travels: you want to real deal? You've got to come to Rome yourself. However, there are many food gifts well packaged to be shipped or carried in your luggage, so fret not, you will still be able to share some of your vacation pleasure with family and friends back home.

Italy is famous all over the world for its gourmet food, and some of its products make for the perfect gift. Apart from artisan pasta, you can easily find mouthwatering truffle-based specialties such as truffle oil, sauces or in flakes, used for seasoning pasta dishes, much appreciated by gourmet food connoisseurs.

Speaking of truffle, at the food shop Volpetti, in 47 Via Marmorata, in Testaccio area, you can buy an excellent truffle-seasoned pecorino cheese, apart from the original pecorino Romano, and other local delicacies such as sausages, fine balsamic vinegars, caviar, wines and coffee, also aptly packaged for traveling.

Another great food gift is artisan chocolate. Apart from the most popular Italian brands such as Venchi and Caffarel, in Rome there are several artisan chocolatiers where you can buy just made chocolate in different flavors, from orange to strawberry to mint. In Monti area, in 82 Via Leonina, there is La Bottega del Cioccolato selling wonderful gifts made with delicious artisan chocolate in all shapes, from typical Carnival masks to sculptures such as the Colosseum and Saint Peter's basilica.