What are the best neighborhoods in Rome?
Answers from Our Experts (3)
Each neighborhood is so diverse; I definitely like to move around.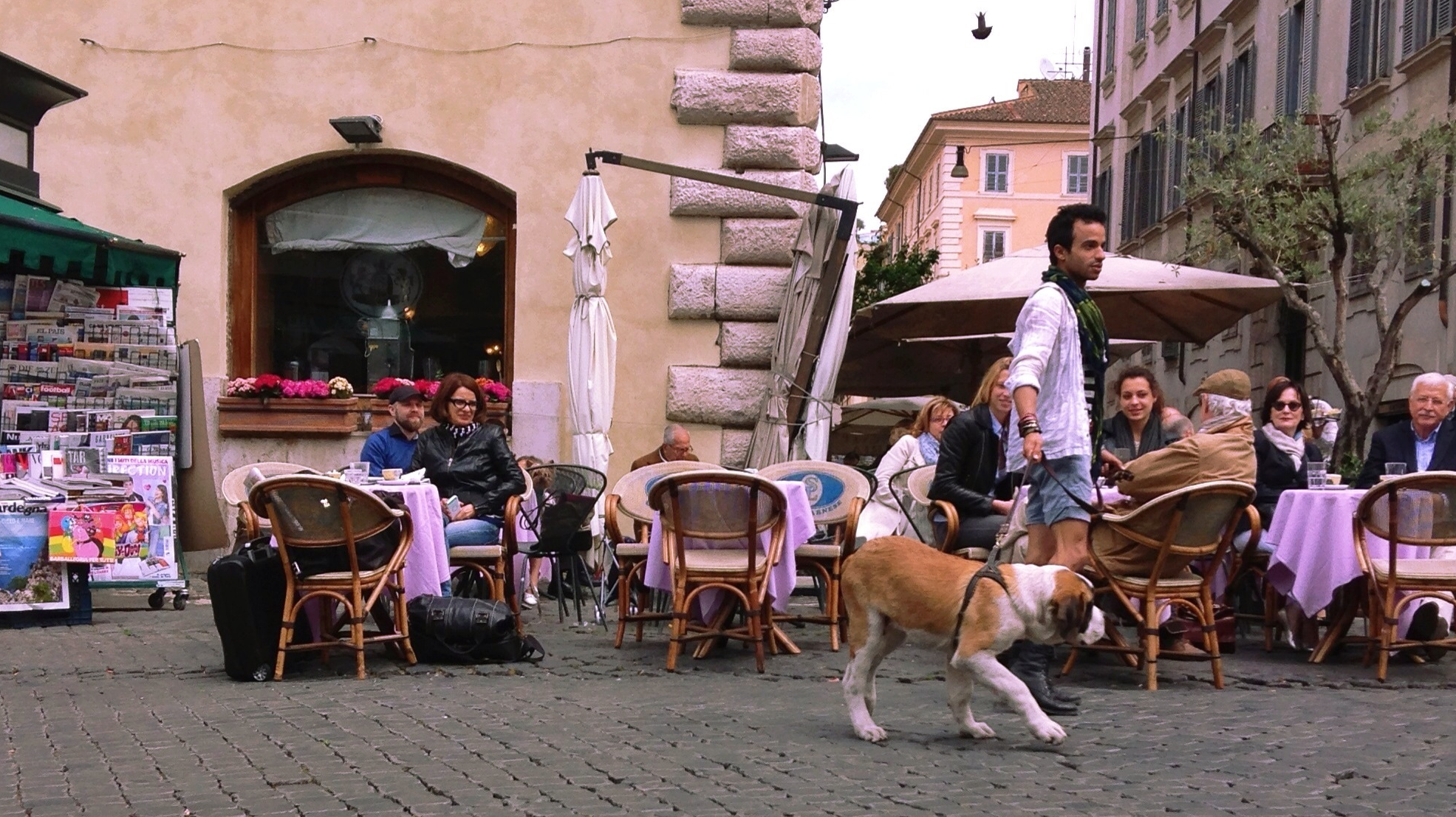 Photo by Erica Firpo
If Rome is like a country within a country, then its neighborhoods are warring states with distinct personalities and fervent neighborhood fidelity. The city of Rome is comprised of twenty-two rioni, small districts, some of which have been in existence since the beginning of the Republican age. Almost every district has something beautiful from famous monuments and churches to architecture and museums, so defining the "best neighborhood" is rather a subjective experience. If anything, Rome is where the heart is, which means what ever area you love best is the best.

Historic Center: a mosaic of eight rioni, this is perhaps the most desired area of Rome for its great location to almost every cultural site and gorgeous Renaissance/Baroque setting. From Piazza del Popolo to Piazza Venezia, it is Rome's epic center and within walking distance to monuments, museums, piazza and parks like Trevi Fountain, Piazza Navona, Campo de' Fiori, Ara Pacis, Villa Borghese and Piazza di Spagna. The area is also well connected by public transportation. Downside? It gets the most traffic- whether cars or tourists- so expect noise.

Across the Tiber river is Trastevere, once considered one of Rome's "real" neighborhoods, a busy neighborhood of meandering streets and medieval buildings. Over the decades, the neighborhood has become a site to visit so the now-chaotic area is a bit of an ersatz Rome. The beautiful Piazza di Santa Maria in Trastevere is a favorite among residents and visitors from morning through late evening. From Trastevere, you can easily walk to the historic center and Vatican/Prati area, and it is well-connected to the city by public transport.

On the same side of the Tiber river, and to Trastevere's north, is Vatican City with adjacent Borgo and Prati neighborhoods. Where as the quaint Borgo can be overrun with visitors, Prati is a busy residential neighborhood that does not get the influx of tourism. Prati's via Cola di Rienzo is a long shopping street, popular on Saturday and Sunday afternoons, but remember that the area tends to stick to some of Rome's rigid rules of openings and closings. If you are looking for quiet yet connected, this is the neighborhood.

Across the river (and slightly up hill) is Parioli, a neighborhood rebuilt in the 1920s and 30s and just outside the 3rd century AD Aurelian walls. Parioli has a reputation for being slightly snobby but it can be best described as a well-off residential neighborhood with all of the very same shops that the city center and Prati have to offer. Connecting to Parioli can be a bit of a pain but buses and trams do wind their way through the area. Best feature? The plethora of parks that border the area: Villa Borghese, Villa Ada, Villa Glori and Villa Balestra.

Back within the ancient walls is niche neighborhood Monti, a tiny enclave near the Roman Forum and Colosseum. Recently, Monti has made headlines not only as Rome's very first neighborhood dating to the Roman Republic, but as a hipster haunt. Monti has a more urban vibe than the historic center, thanks in part to the consistent local traffic and its collection of cute wine bars and restaurants. It is well-connected by Rome's public transportation system ATAC and a short distance from Termini Station.

Fighting for the title of one of Rome's last remaining Roman neighborhoods is Testaccio, in the southwestern area of the city and within the Aurelian walls. Like Monti, Testaccio is ancient, built atop more than two thousand years of history and amphorae. Once an ancient port, today's incarnation of Testaccio is working class neighborhood, nightlife hub and upcoming hipster hangout. Testaccio in the day time is family and food oriented, with markets, parks and sports facilities, at night, it is a very busy hangout and club scene. The area is well-connected to the city by public transportation. Ironically, immediately adjacent to Testaccio is Aventino, one of Rome's historic hills and a very quiet residential and rigidly zoned area.

It is worth noting that in the late 1930s, Mussolini had envisioned a new Rome, to be developed and built about 12 kilometres from the city center for a World's Fair that never happened. EUR was conceived before World War II but construction was completed post war, creating an interesting and slightly austere monument and neighborhood. Now EUR is residential and commercial area, with some ministry buildings. The lovely lines of the Fascist architecture strikingly contradict the warmth of Rome's historic center, making perfect for photos, movie settings and even a Di Chirico painting.
Photo by Angela Corrias
Each neighborhood in Rome has its own personality, attractions and things to do, thus depending on what you are looking for, make sure you know where you are going.

Everybody knows downtown Rome and its most famous historic and artistic gems, and although also here there's still much to be discovered beyond Fontana di Trevi and Piazza Navona, this is hardly an area that needs any introduction.

Near the city center, from Piazza di Spagna up to Piazza Navona-Campo de' Fiori, a neighborhood that enshrines more ancient ruins, such as the Fori Imperiali, Nero's Domus Aurea and Trajan's Baths, together with moments of daily life is Monti, where different experiences are possible, from trendy shopping in Via Nazionale to soaking in the fascinating atmosphere of Piazza Vittorio, possibly Rome's most cosmopolitan hub, to visiting the beautiful Santa Maria Maggiore Basilica.

For a glimpse on traditional Rome, some of the best neighborhoods are Trastevere and Testaccio, but while Trastevere has now acquired a strong touristy identity, Testaccio still maintains its original working-class vibe. If you are in Trastevere, the best way to get under the skin of the area is simply to get lost around its narrow cobbled alleys and take in its atmosphere by stopping at its local shops, traditional eateries and the places that have marked the history of this gentrified area formerly inhabited by immigrants and the working class. On the other hand, in Testaccio, located on the left bank of the river and south of the Aventino Hill, you can appreciate the proper Roman identity by touring its streets and visiting its famous food market and former soccer field of the local team AS Roma.

If you like shopping, apart from central Via del Corso, Via Frattina and Via dei Condotti, head to Rione Prati, the neighborhood just beside the Vatican, where you can find cheaper yet stylish clothing, shoes, accessories and jewelry boutiques, along with good restaurants and gelaterie serving some of the best gelato in the city.

Prati neighborhood is near another area sure worth your time, Vaticano-San Pietro, that goes from around Porta Cavalleggeri to Piazza Risorgimento/Via Ottaviano crossing the Vatican City and that, quite predictably, is a religious-driven district, so the best place for religious tourism and for finding religious artwork.

A bit further north you'll find Trionfale area, where you can visit the colorful food market and carry on with your tour up to Monte Mario for a stroll in Monte Mario Natural Reserve, park of great cultural and environmental value with inside Villa Mellini and Villa Mazzanti, where is the astronomical observatory that offers a great view on the city.