What are the best parks in Rome?
Answers from Our Experts (2)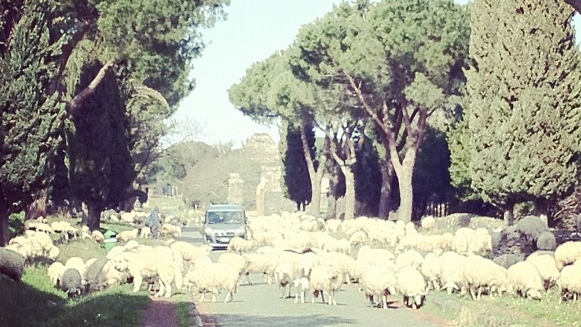 Rome has several parks throughout the city which are each in its own right amazing. Villa Borghese is often considered the best as it is centrally-located, has several museums in and around its grounds (Galleria Borghese, Villa Giulia, Bilotti Chapel, Canonica Museum, National Modern Art Gallery), and entertainment for all ages and kinds- children's park, dog park, boat rides, rollerblading, cinema, Shakespearean theatre et al.

On the western side of the city center is Villa Pamphilj, Rome's largest park with rolling hills and lots of places to lose yourself. Pamphilj is great for working out (running, walking), kite-flying, sun bathing, game playing and picnicking. Near by is Villa Sciarra, a quiet and flowery park that cascades down a hill. And below in Trastevere is the Orto Botanico, a botanical garden perfect for afternoon walks.

To the north of the city center are Villa Ada, Villa Glori and Villa Balestra. Villa Ada is the former monarch family's grounds. The large park hosts summer music festivals, has children's facilities (including trampolines) and is beautiful. Tiny Villa Glori has horse rides and is great for a quiet afternoon. Near by Villa Balestra is a tiny oasis overlooking the northern neighborhoods of Rome. It has a large, well-kept playground and basket ball courts.

In addition to Villa Borghese, Parents will want to head to the grounds surrounding Castel Sant'Angelo and Villa Celimontana for the playgrounds. Villa Celimontana also has lovely rolling hills, excellent picnic spots and beautiful views.

The Park of Appia Antica is one of the most beautiful parks just outside Rome's ancient walls. Its verdant landscape also includes some Rome's oldest and largest tombs and monuments, such as 1st century BC Cecilia Metella and Emperor Maxentius' suburban villa from the early 4th century AD. You can bike the ancient Via Appia Antica, the 2400-year-old Roman road that runs through it to the Adriatic coast or mountain bike through the Parco della Caffarella.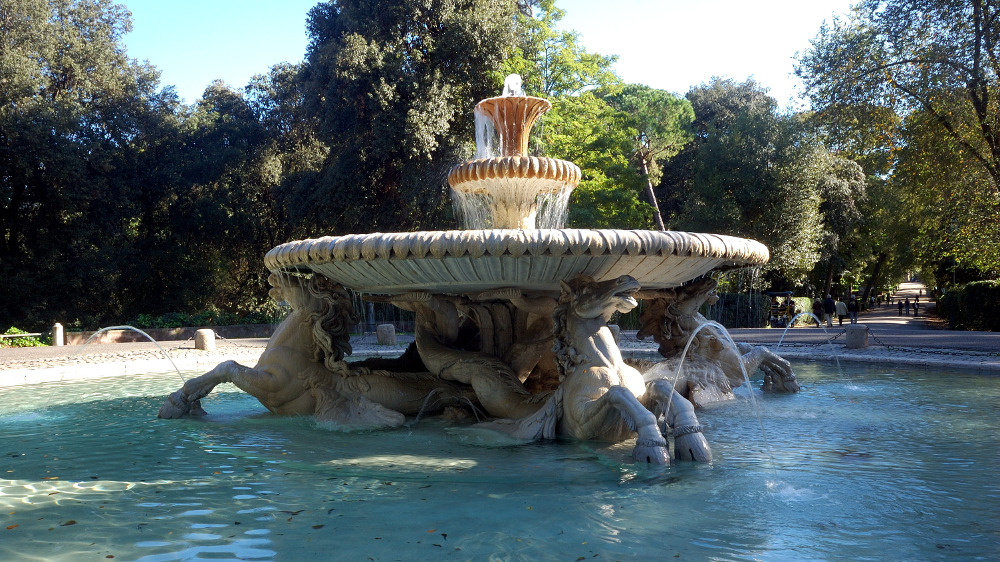 Photo by Angela Corrias
Rome boasts many green oases, some of which cover pretty big areas within the city center. Probably the most popular also among tourists, albeit not the largest one, Villa Borghese can be accessed from Piazza del Popolo, Piazza di Spagna, Piazzale Flaminio and Piazzale San Paolo del Brasile.

Hosting many museums, the zoo, smaller gardens, the Globe Theatre and the Casa del Cinema (Cinema House) within its premises, Villa Borghese has something to offer to anybody, and either you want to spend a day admiring art masterpieces or immersing in nature, the park will not let you down.

Another huge park a little further from the city center, in Gianicolo-Monteverde area, is Villa Doria Pamphili, where it's possible to do outdoor activities like running, biking or even just a picnic. Inside Villa Pamphili there is an organic bistro that prepares also picnic boxes for the customers who prefer having their lunch sitting on the grass rather than inside. Summertime, this park is a favorite venue for concerts, festivals and exhibitions.

Former Mussolini residence, the park of Villa Torlonia in Via Nomentana today can be visited and enjoyed for its liberty-style architecture and the activities for kids organized from time to time. Although it's not very big, it's well-kept and makes it for a lovely afternoon out.

One of the most popular gardens among locals, Villa Ada in Via Salaria hosts a great variety of plants and trees, along with a skating rink and fitness facilities, while Villa Celimontana, within Parco Celio, between the Colosseum and the Caracalla Baths, is a fave among jazz lovers for the international music shows that every year take place there.

At the feet of the Aventino Hill lies the Roseto Comunale, a lovely rose garden open only during spring. If you are in Rome in this time of the year, spend there a couple of hours, and apart from a beautiful view on the Circus Maximus, you can admire and smell more than a thousand species of roses. Still on the Aventino, but this time on the top, you can visit another type of garden, of the oranges, or Giardino degli Aranci, where the sweet smell of the fruits will make the view on the river Tevere even more enchanting.