What are the best restaurants in Rome?
Answers from Our Experts (3)
There's one little place behind Il Campo de Fiori called Hosteria del Pesce. It's this little tiny fish market in the front, and I mean tiny fish market, they have like 12 different kinds of fish basically in boxes with ice on the sidewalk then they have a restaurant behind it. They cook everything right from there by the pound, from scampi to john dory. Roscioli is another place that I just go over and over and I've sent a million people there. Another place called Cul de Sac is great for lunch, really fun menu. That's located behind Piazza Navona.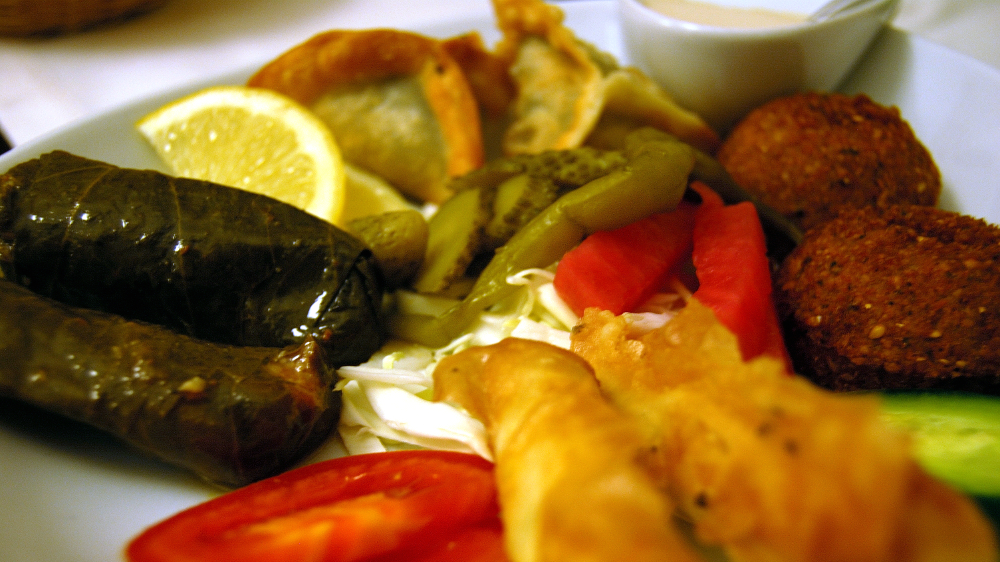 Photo by Angela Corrias
Picking the best restaurants in a constantly evolving food scene like the one in Rome is no easy task. In a country that prides itself as one of the best food havens in the world, its capital is naturally a place where you can find exquisite cuisine and have the finest dining experiences.

While some of the most popular restaurants are the widely acclaimed Il Pagliaccio, Glass Hostaria in Trastevere or the Trattoria San Teodoro near the Fori Imperiali, I always like discovering new eateries around the city.

When I crave fish, my first option is Ristorante I Quattro Mori, in 8/a Via Santa Maria delle Fornaci, just behind the Vatican, serving the finest dishes from Sardinia's tradition in a personal, revisited way, while for a great meal from the local culinary legacy blended with other Mediterranean schools and enjoyed in a cozy atmosphere, I go to Pinsa e Buoi Dei..., near San Giovanni in Laterano Basilica. Here some of my picks are the supplì appetizers, different types of mouthwatering bruschette made with homemade bread, gnocchi di patate with porcini mushrooms and the deliciously crunchy "pinsa", oval-shaped pizza, typical of the Roman tradition.

Vegetarians will love the Taverna Vegetariana, in 94 Via Trionfale, a 10-minute walk from Ottaviano metro station, where for affordable prices they will have a tempting choice of dishes from Italian traditional cuisine in a vegetarian version, many of which suitable also for vegans, prepared with handpicked local produce. Their pasta and desserts are homemade.

Finally, if I fancy Mediterranean flavors Middle Eastern style, one of my first choices is Mandaloun Lebanese Restaurant in 16 Via di Porta Pinciana, near Via Veneto, where I always order their unbeatable Mezeh.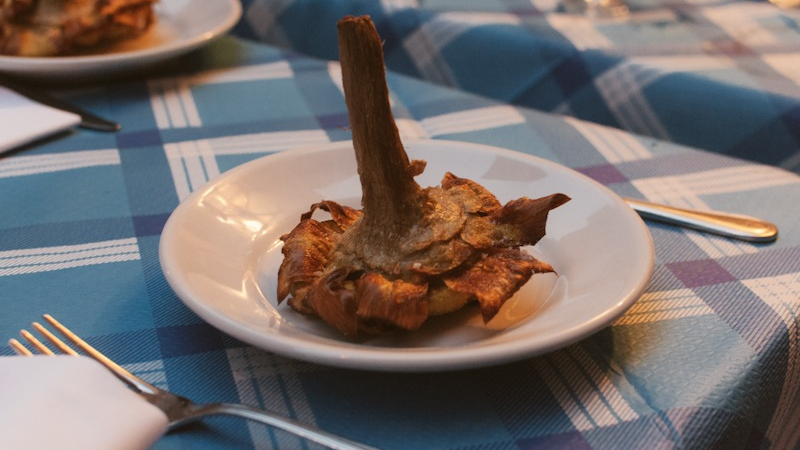 Photo courtesy of Eating Italy Food Tours
When in Rome, eating is in the eye of the beholder. Rome has a never-ending supply of restaurants that are constantly renovating and regenerating, so labeling any one of them "the best" is a difficult undertaking. Michelin heralds La Pergola as the very best by giving it three stars for its cuisine par excellence and amazing view, but I don't think it holds a candle to the carbonara and zabaglione at the more traditional Al Moro.

Matricianella is my go-to when in need of truly Roman cuisine, not just for its quaint atmosphere but its filetto al pepe verde, steak filet with a dreamy green peper sauce. Roscioli is another Roman cuisine favorite and bonuses are an unbeatable wine list and fathomless cheese counter. If the timing is right, I'll reserve Il San Lorenzo when in need of a fish fest. Its stylish setting and nouvelle cuisine are my idea of a perfect evening out.

For a little help navigating Rome's restaurants, Rome has several food bloggers who regularly go fork to fork over the very best. Katie Parla and Elizabeth Minchilli wax gastronomic on their blogs and each have a Rome-centric app that details their favorite spots.