What are the best summer activities in Rome?
Answers from Our Experts (2)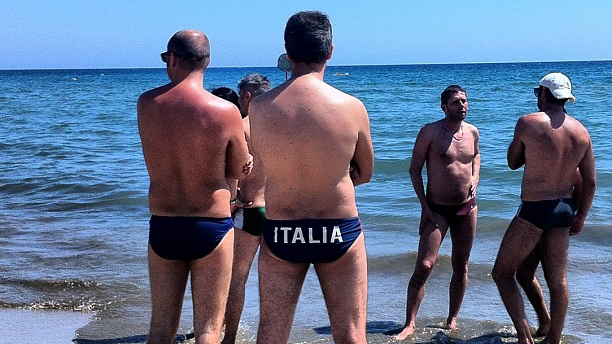 Photo by Erica Firpo
Since Rome is infernally hot from the end of June through mid-August, the best summer activity is probably grabbing a grattachecca (flavored, shaved ice) while hanging in the shade. Most Romans will tell you to head to the beach for great summer activities. Day or evening beaches like Santa Marinella, Fregene and Maccarese are filled with people kite surfing, sun bathing, swimming and dancing.

But Rome won't be daunted by the heat. The city has a varied menu of events including music and dance performances in its parks such as Villa Doria Pamphilj I concerti nel parco and Villa Ada's international music festival Roma Incontra il Mondo, which occur weekly through out the summer. For less classic and more rock, there is the summertime Rock in Roma concert series featuring performers like The Killers, Green Day, Iggy and the Stooges and many more at the Ippodromo delle Cappanelle.

Cultural events run rampant through out the city, especially in the evening. Villa Borghese has summer film and theatre programs at its Casa del Cinema and Globe Theatre (Shakespeare in Italian, anyone?). (Shakespeare in Italian, anyone).The banks of the Tiber river and Isola Tiberina become afternoon and evening hangouts with out open-air cinemas, restaurants, bars and clubs in the annual city-sponsored Estate Romana, which is also a great resource for daytime and children's programming, detailing events all around the city. Former tomb and fortress, now museum Castel Sant'Angelo is open for evening visits. Not to miss is a wall through the passetto del Borgo, an early Renaissance above ground passageway that connects to Castel Sant'Angelo to the Pope's chambers at the Vatican.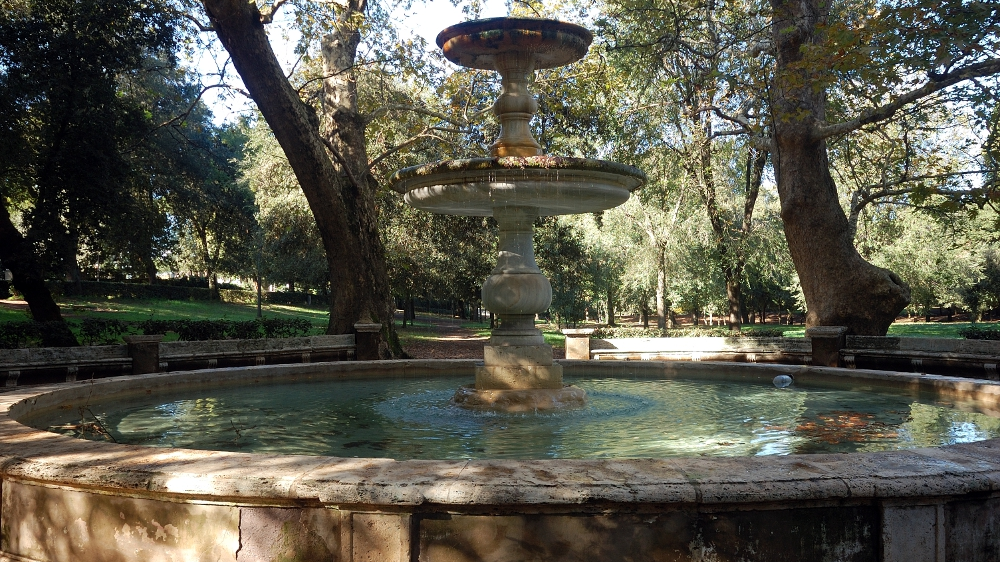 Photo by Angela Corrias
Rome is by all means a vibrant city all year, but summertime it becomes even more exciting, with dozens of events of all kinds to be enjoyed all throughout its neighborhoods.

Concerts, dance performances, art events and festivals are organized in many locations all over the city, being its beautiful parks a privileged setting. These green oases always host open-air activities, especially the largest one, Villa Doria Pamphilj, one of the most popular venues for important festivals such as I Concerti del Parco (The Park's Concerts), Invito alla Danza (Invitation to Dance) and Teatro Verde, a theater show for kids.

In the warm season, the council lights up the Colosseum at night, making it even more suggestive both watching it from outside and visiting its interior.

This year, along with a plethora of themed tours and initiatives such as the opportunity to visit the Vatican Museums and the Sistine Chapel at night from 7pm to 11pm every Friday from May 3rd to July 26th and from September 6th to October 25th, Rome's council and cultural associations will organize concerts welcoming Italian and international bands and singers, with names of the likes of Green Day, Blur, Bruce Springsteen and Depeche Mode already confirmed.

Truth be said, even if you don't feel like attending any of the myriad of events on stage, just walking along the river Tevere enjoying your favorite gelato flavors will make it for an unforgettable summer evening.