What are the best vegetarian restaurants in Rome?
Answers from Our Experts (1)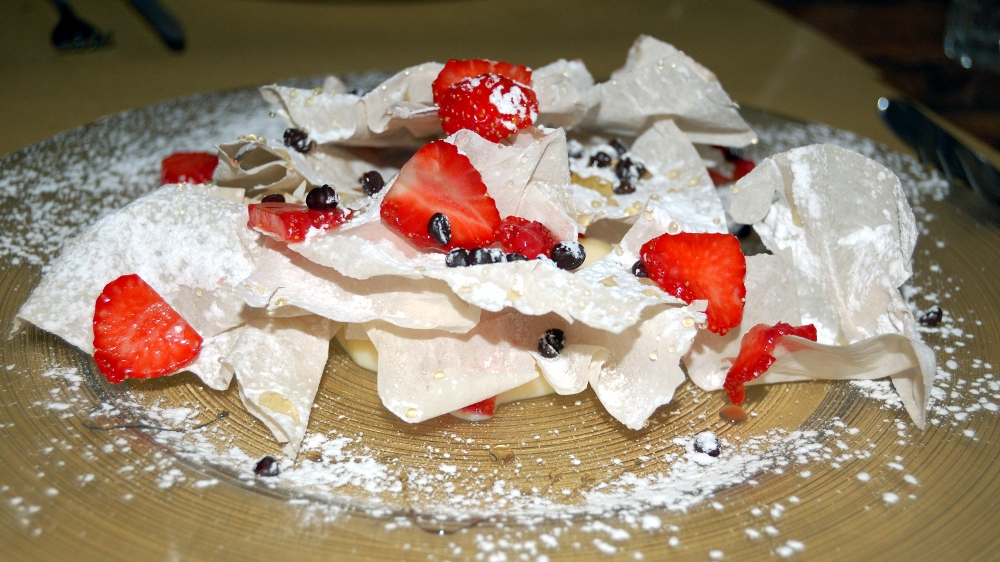 Photo by Angela Corrias
With always more people in Italy becoming vegetarian, meat-free eateries are springing up all over the city.

Among the most famous are luxurious Margutta RistorArte, one of the oldest, in 118 Via Margutta, right beside Piazza del Popolo, and La Taverna Vegetariana, not very expensive and boasting a delicious menu with some dishes suitable for vegetarians and some also for vegans, in 94 Via Trionfale, about ten minutes walk from Ottaviano metro station near the Vatican.

Margutta offers a sumptuous choice of dishes using only fresh and natural products, hence changing its menu according to the season. Owners seek to blend their love for nature with their passion for the arts, and this shows in the colorful variety of their dish selection, some meat-free adaptation of delicacies from Mediterranean cuisine, some in-house creations.

La Taverna Vegetariana is a pretty inexpensive option and offers quite a rich menu, too. Also here you can find vegetarian adaptations of Italian dishes and more personal combinations. They propose a daily lunch deal, and for 12€ you will have a first course (primo), the main course (secondo), the dessert and half a liter of water. Whenever I'm in the area, I never miss the occasion of a lunch here, and while I often take the lunch deal, I never manage to order the dessert as portions are quite copious.

Another great vegetarian restaurant is Ops, near Piazza Fiume, in 56 Via Bergamo. It offers a wide range of dishes, and since it's a buffet-style eatery, it's possible to sample many different food options, of both cold and warm dishes. As dressing, a plethora of veg sauces, flavored oils and different seeds such as flax seeds, sesame and sunflower is available.

In the very city center, 4 Via Celsa, is Bibliothè, unconventional vegetarian place inspired by Indian philosophy, Ayurveda diet and love for the arts. Apart from many Indian dishes, they serve a great choice of herbal teas, always according to Ayurveda principles.

Not in the immediate city center, in Marconi area, 105 Via Gerolamo Cardano, is GecoBiondo, vegetarian trattoria that uses only organic and fresh ingredients, entirely season produce and preferably from local farmers.

Also many restaurants are now including in their menu more meat-free options. One I particularly like is in Monti area, near Santa Maria Maggiore Basilica, in 134 Via Urbana. Aromaticus is actually a shop selling herbs, seeds, gardening tools, sprouts, salts and peppers from all over the world, so seats are very limited. Their choice is not huge but truly homemade, and most dishes are available in both vegetarian and non-vegetarian versions.