What are the best places to stay in Rome?
Answers from Our Experts (1)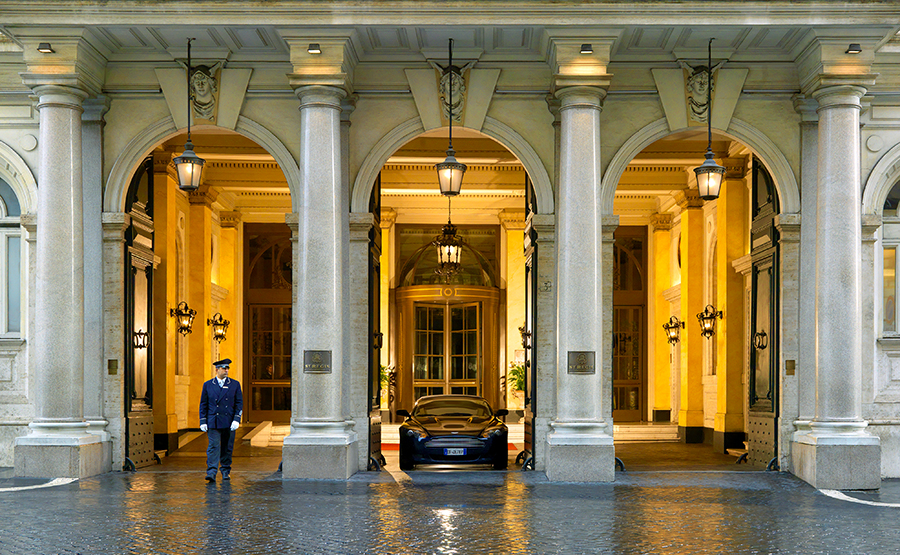 Photo Courtesy of The St. Regis Rome
Travelers to Rome will find more places to stay these days than ever before. There are more luxury hotels, as well as boutique places and charming inns. Our Forbes Travel Guide editors pick the best places to stay:

1. Hotel Hassler. Arguably the most famous hotel in Rome, Five-Star Hotel Hassler sits at the top of the Spanish Steps and is a favorite celebrity haunt. The best room here is obviously the penthouse suite — it features hand-cut crystal chandeliers and a 1,600-square-foot terrace — but the classic double rooms are also luxe, showcasing elegant furnishings and marble bathrooms.

2. The St. Regis Rome. Housed in a landmark 19th-century building, The St. Regis Rome oozes luxury. Sumptuous rooms include a mix of Italian and French styles and hand-painted frescoes over the beds, plus there's the hotel's famous butler service and even an Asian spa.

3. Hotel de Russie. Located between the Spanish Steps and Piazza del Popolo, Five-Star Hotel de Russie is known for its lovely hidden gardens. Most rooms within the neoclassical building have a minimalist style with neutral tones and pops of color, while some are more traditional; all have high-tech amenities.

4. Rome Cavalieri. This Waldorf Astoria hotel is located a few miles outside the city center (a free shuttle takes you back and forth) but what you get in return is spacious accommodations with sweeping views (ask for a room facing the city and with a private balcony), a luxe spa and an Olympic-sized pool flanked by white lounge chairs. The onsite La Pergola restaurant is one of the city's best.

5. Villa Spalletti Trivelli. Housed in a Roman villa, this quiet and traditional hotel is removed from the action of the city. It's the kind of place where you'll enjoy afternoon tea and time in the library or garden.

6. Hotel Eden. It's one of Rome's best kept secrets, tucked in the Ludovisi neighborhood among parks and private villas. Away from overcrowded tourist hotspots, the Five-Star hotel has 121 rooms decorated with muted hues and marble bathrooms. There's an in-house restaurant serving classic Italian specialties and a lounge bar, with a great cocktail menu.

7. J.K. Place Roma. Inside the lobby of this extravagant boutique Five-Star hotel, reproductions of ancient marble sculptures are juxtaposed next to modern and contemporary art. There are ornate moldings and jewel toned midcentury furnishings. Although you're mere steps away from a plethora of charming street cafes, the J.K. Café is a posh local favorite spot for brunch, burgers or house-made pastries.