What is the best time to visit Rome?
Answers from Our Experts (3)
Rome may be always worth a visit as its many monuments, sites and museums are waiting for you during the entire year!

In January and February, we are on low season, and if you are lucky, you can find already pleasant temperatures during the day; for sure you will find less tourists than during the rest of the year.

High season starts around Easter with the important celebrations at the Vatican, April and May are very popular months for a vacation in Rome (very pleasant temperatures); from June to September you can usually count on stable and sunny weather with high temperatures (up to 100°F); during the "Roman Summer" (Estate Romana) — especially from the end of June until mid of August — you can find a lot of outdoor events (concerts, operas, festivals).

October until mid of November usually still presents nice and pleasant weather, while in December it's easy to find rainy weather; around New Year's Eve, the Eternal City is very lively!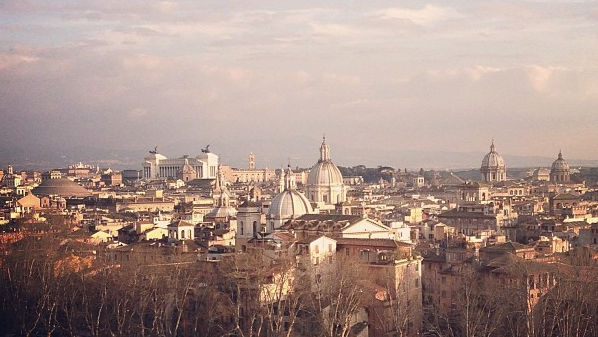 Photo by Erica Firpo
Rome is beautiful any time of the year, whether early Spring, late summer, fall or winter. January and February are cold, quiet and romantic. The week leading up to Easter and following weeks tend to be more busy than usual with the celebration of the holiday- sometimes the tourist congestion can be a little overwhelming, especially those wanting to walk through the Vatican Museums. July is when the mercury rises drastically, and with air conditioning not always providing a strong chill, this month can be infernal. August is when many businesses close and several residents leave the city, offering an unusual calm. The fall months are beautiful with life very active in the piazza and dining outdoors always an option. Christmas season is particularly lovely as the city is deocorated in holiday finery, whether window displays or charming church nativity scenes.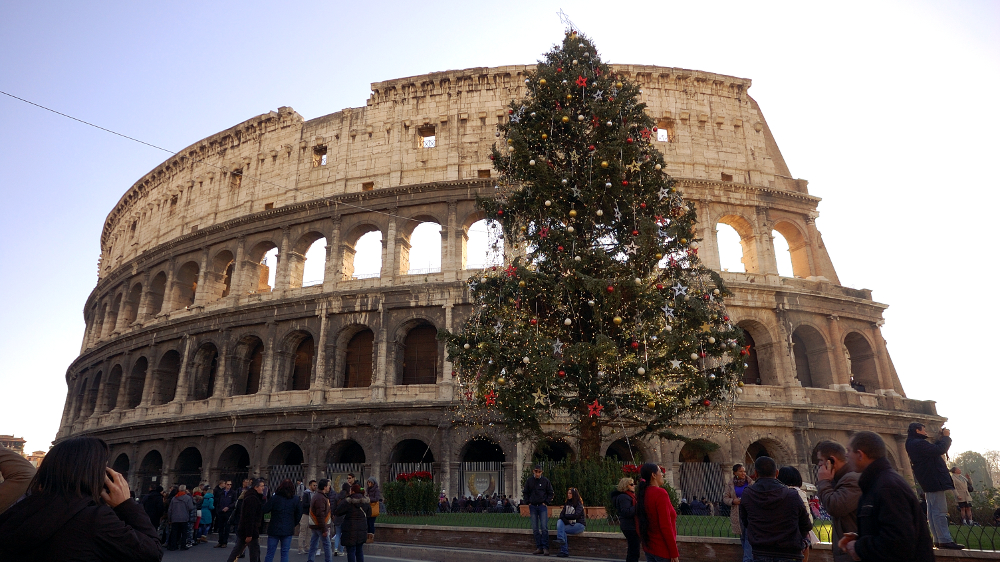 Photo by Angela Corrias
Rome is a great destination all year round, with something to do every day. Apart from the main attractions, activities and events, every period offers a different angle of the city.

If you can't stand hot temperatures, you might want to avoid the summer months of July and August, and rather choose to travel around May/June or September/October, when weather conditions are ideal for outdoor activities and sightseeing, neither too hot nor cold. End of November and December can be a bit rainy, but Rome offers so many indoor options that rain won't be much of a problem, and generally speaking, autumn has mild temperatures and an overall pleasant climate for sightseeing.

Winter in Rome can be cold, but never unbearably so, and around Christmas the city glows with season decorations and becomes lively thanks to its Christmas markets, such as the famous one in Piazza Navona, and hectic shopping all around. As the end of winter approaches, festivals and open-air concerts, kicking off with the one in San Giovanni every May 1st, are organized in many of the city's venues, such as the Circus Maximus and the Theater in the Caracalla Baths, from springtime through all the summer months.

Rome welcomes tourists all year, but summer, Christmas and Easter are usually the busiest periods, and museums and attractions can be crowded, while in less busy days sightseeing is more enjoyable.