What is the best way to experience Ancient Rome?
Answers from Our Experts (2)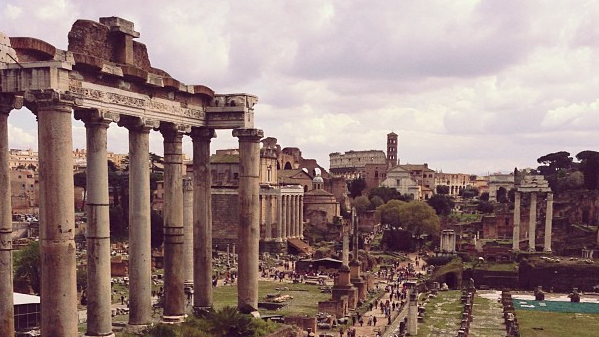 Photo by Erica Firpo
Rome is always described as a palimpsest of history from antiquity to yesterday. The Eternal City is is layer upon layer of history so it is important to remember that no matter what is in front of you, there is always something else under your feet.

The best way to experience Ancient Rome is to start from the beginning by heading to the Roman Forum, walking your way through what is left of the original capital of the Roman Empire, and climbing the Colosseum. A stroll through the Forum and Imperiali Fora will give you a great visual idea of what Rome once looked like, but that is only a tiny fraction of what once was Rome. Walk out of the forum and into the city and you will stumble across ancient history on every corner in places as obvious as Largo Argentina and Mausoleum of Augustus, or slightly more subtle. Walking through the labyrinth of Castel Sant'Angelo gives a great idea of the monumental importance of both Emperor Hadrian and Roman imperial-era tombs. If you are here in the summer, both the Colosseum and Castel Sant'Angelo are open for evening visits.

One of the best ways to truly experience Ancient Rome is to explore the subterranean levels under churches such as the Basilica of San Clemente and Basilica of San Nicola in Carcere, which rest atop ancient insulae and temples, Citta dell'Aqua, an imperial age house under a modern cinema), and Cripta Balbi, a former Renaissance palazzo and now museum/archaeological archaeological site.

Finding and understanding Ancient Rome is not difficult, but can be enhanced with a little help. Guide books like Georgina Masson's The Companion Guide to Rome and souvenir stand favorite Rome Then & Now (charmingly kitch book with overlays) provide great history, stories and help to envision the ancient city. In addition, a tour guide can help Ancient Rome come alive- some of Rome's most erudite are Context and Roma Sotterranea.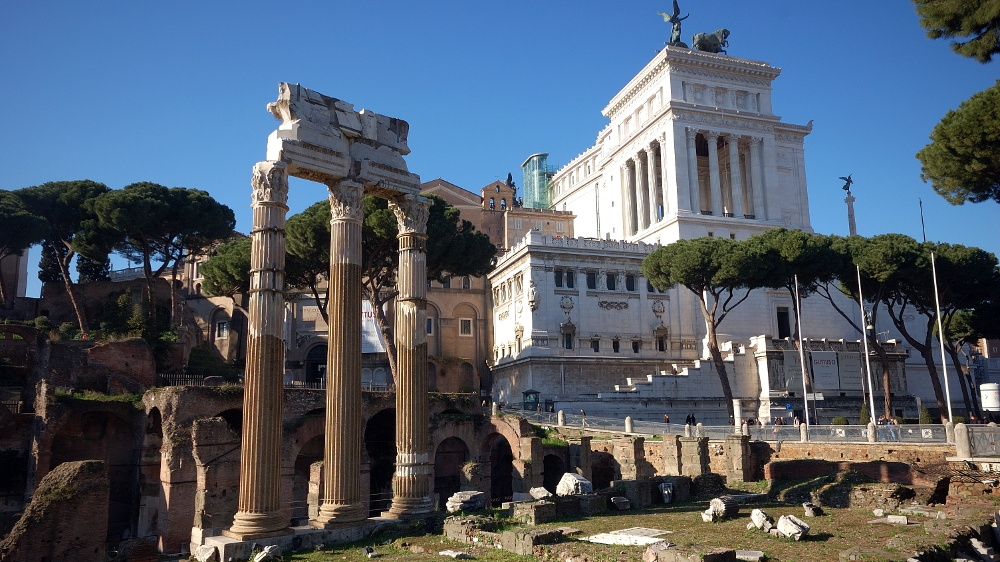 Photo by Angela Corrias
By all means, the best way you can think of to experience Ancient Rome is simply to walk the streets where daily life in Imperial times took place.

Every day tourists from all over the world walk along the famed Fori Imperiali, ancient road connecting Piazza Venezia with the Colosseum, probably the most photographed attraction in the Eternal City. But how many of them stop and think about what those columns, fora, arches and sanctuaries actually meant back in the day?

Walk along the majestic ancient road, hire a tour guide, better if from Rome, if you want those insights only locals can give you, because even though thousands of years have gone past, Romans are still very much proud of their imperial past, and if you are still in doubt, enter the Foro Romano just beyond Titus Arch, and you will see that they still bring flowers where Julius Ceasar was cremated.

Passing by the columns and the arches of the different fora, you will see where the Senate was, where the public courts were set, where prominent figures such as Cicero used to give their speeches and from where, as a matter of fact, Emperors promoted their policies and informed their citizens, in a sort of primordial propaganda effort.

Of course life in Ancient Rome was not always so serious, in fact, just beside the places where politics was discussed lies the mighty Colosseum, symbol of Roman triviality and taste of horror. Going a bit further though, on the way towards the Circus Maximus, built to host horse races and naval battles for which the whole arena was filled with water from the Tevere river, you can have a glimpse also on another kind of ancient leisure activity, the very much adored spa and beauty center of majestic Baths of Caracalla.