What is the best way to see the Spanish Steps in Rome?
Answers from Our Experts (1)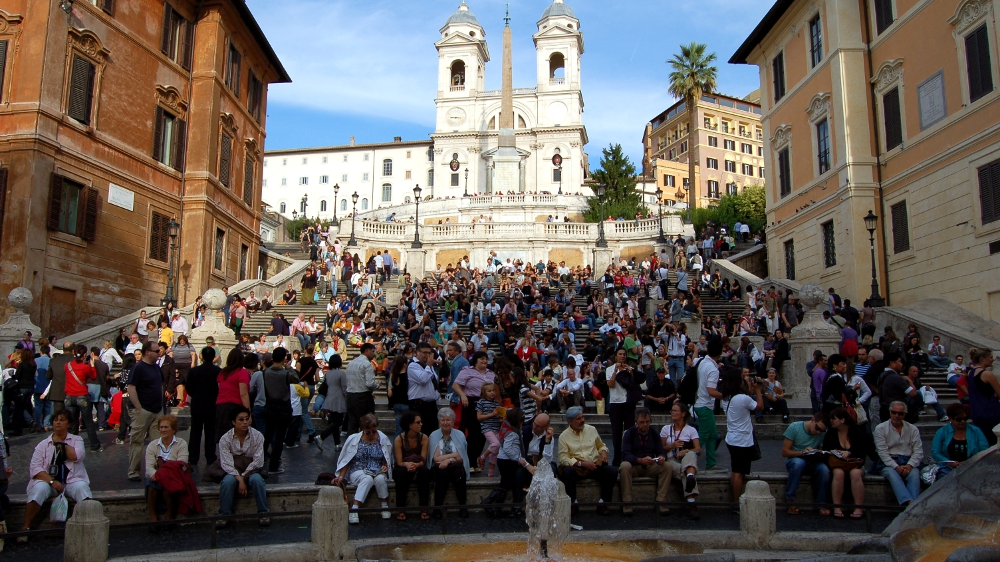 Photo by Angela Corrias
Being some of Rome's most popular attractions, Piazza di Spagna and Trinità dei Monti steps, better known as the Spanish Steps, are always crowded. The best way to see the Spanish Steps would obviously be when they are quiet and tourist-free, but needless to say, this is very difficult to happen. No matter what the season, in fact, either the blazing summer heat or winter cold, no weather condition has ever been able to put people off from seating on possibly some of the world's most famous steps.

This being said, if you really wish to see the actual marble of the Spanish Steps, you can be there around 6-7am, to enjoy the square and the steps in all their beauty, quiet in an almost surreal atmosphere. Not for long though, because as soon as shops and cafeterias open to the public, the steps will start serving their purpose once again until late night.

However, one can argue that the best way to "see" the Spanish Steps is to actually "experience" them rather than just watching them, and this can be done any time by joining all the tourists and locals while they enjoy a gelato or rest before getting on with their sightseeing, shopping and wandering around.