What is there to do at Villa Borghese in Rome?
Answers from Our Experts (2)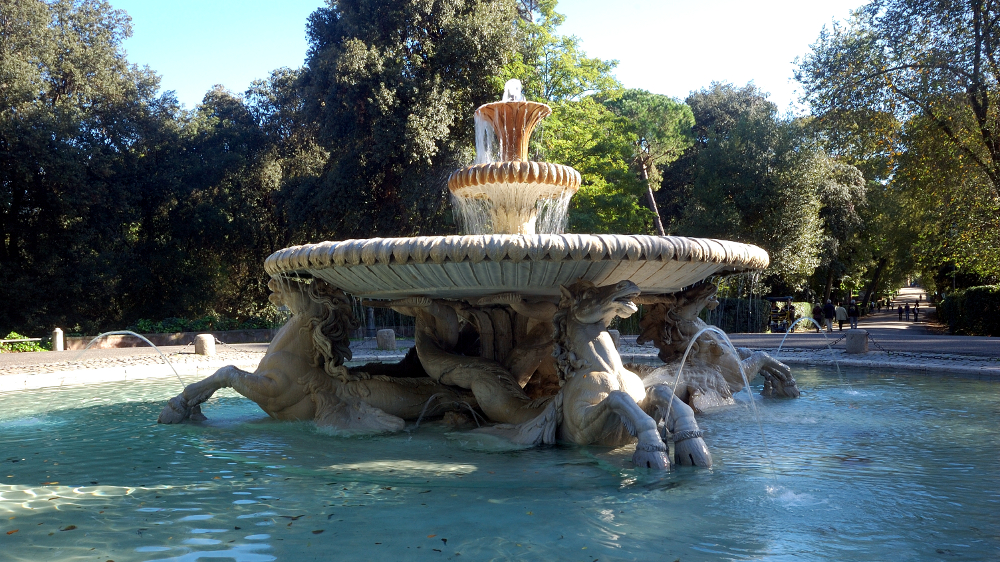 Photo by Angela Corrias
True green oasis in the hectic heart of Rome, Villa Borghese is one of the city's most famous parks, although not the biggest one. Popular among locals and tourists alike, there are plenty of activities Villa Borghese offers to its visitors.

Being a huge public garden, apart from long walks immersed in nature, many people go there for running, walking their dogs and picnics, both during week days and weekends.

Located in Rome's city center, Villa Borghese is also in line with the beauty of the area, so if you are a photographer, an art lover or simply an esthete, you will enjoy the marble fountains, monuments and sculptures scattered all around the park along with its many gardens and palaces.

Apart from its outdoor activities, Villa Borghese also houses Rome's zoo, the Etruscan Museum of Villa Giulia, the beautiful National Gallery of Modern and Contemporary Art (GNAM) in 131 Via delle Belle Arti and Galleria Borghese, in 5 Piazzale del Museo Borghese, showcasing masterpieces by artists of the likes of Raphael, Titian, Caravaggio, Canova and Gian Lorenzo Bernini.

From the Pincio Terrace, easy to reach from Piazza di Spagna and Piazza del Popolo, you can stare at a gorgeous view of Piazza del Popolo and a wider one into Rome.

Due to its size, Villa Borghese has many entrances, the easiest to find being from Piazza del Popolo, Piazzale Flaminio, Piazzale San Paolo del Brasile and Piazza di Spagna.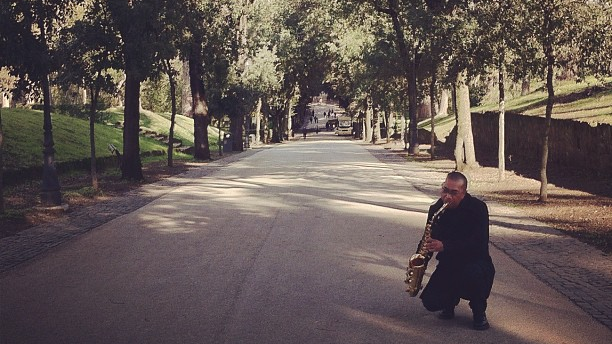 Originally designed as a playground for Baroque-era haute bourgeois, Villa Borghese is Rome's favorite public playground. Traversing over 148 acres on the Pincio hill above Piazza del Popolo, Villa Borghese has enough entertainment for everyone. Runners, bikers and roller bladers enjoy the light hills, whether B-Y-O –sports equipment or on site rental. The redolent grounds include bike and roller blade rentals, pedal cars, paddle boats at the tiny Giardino del Lago, playgrounds, carousel and even a dog park and dog training grounds. For smaller children, Villa Borghese boasts Italy's oldest zoo, BioParco, a children's puppet theatre and movie theatre.

For a different kind of mental visual stimulation, Villa Borghese is home to several cultural centers including Casa del Cinema (cinema house and caffe), Galleria Borghese (Reniassance and Baroque museum), Villa Giulia (Etruscan museum), the Bilotti Chapel (modern and contemporary art gallery), Casina di Raffaello (children's museum and bookstore), Museo Canonica (modern art and artist's studio) and Galleria Nazionale di Arte Moderna (modern and contemporary art). In late Spring, the Villa hosts annual events including Piazza di Siena, a three-day equestrian event with show jumping and the famed mounted carabinieri show. In the summer months, the Globe Theatre has Italian-language Shakespeare performances and likewise the Casa del Cinema opens its al fresco theatre.

Most come to Villa Borghese to relax and for an afternoon walk and/or caffe. The park has several caffes, my favorite is the turn-of-the-century Casina dell'Orologio, an old-fashioned caffe and clock tower with delicious lunch menu and homemade gelato.