Where is the best pizza in Rome?
Answers from Our Experts (1)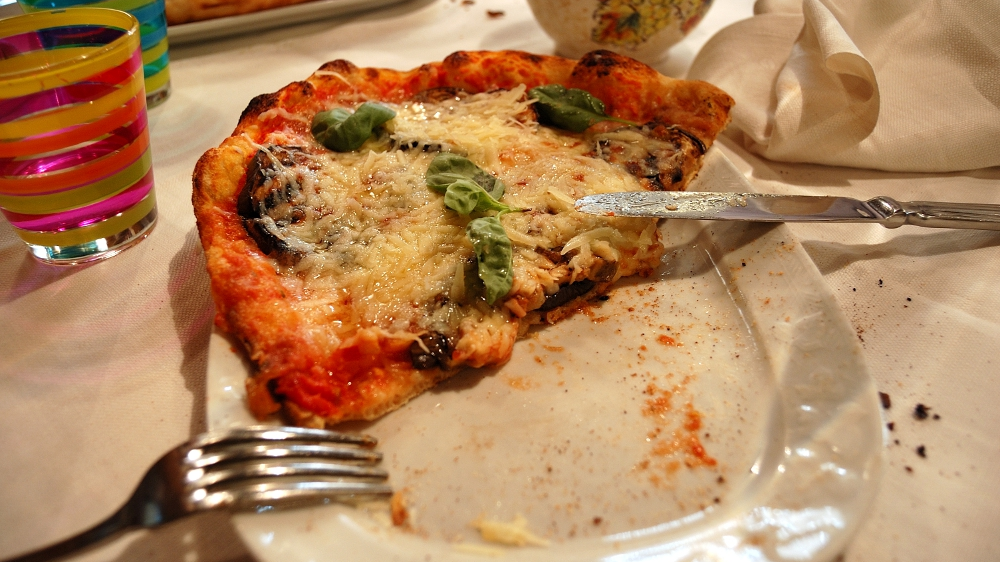 Photo by Angela Corrias
Even though it's not Naples, also in Rome you can eat an excellent pizza. One of my very favorite places (because, I confess, I'm a fan of Naples-style pizza) is Amalfi in 12 Via dei Gracchi, near the Vatican. Apart from the different types and flavors, the pizza here is perfectly thin and crunchy, just like it's made in its birthplace in Campania.

If you want to try the Roman-style pizza instead, head to 114, Via del Governo Vecchio, near Piazza Navona, at Pizzeria da Baffetto, where a delicious pizza comes with different toppings, from sausages to mushrooms to cheese (the delicious 4 Formaggi), to mixed veggies.

Still near the Vatican, right out of Cipro metro station on line A, is Pizzarium, a great place where to find a good choice of pizza by the slice (pizza al taglio).

Although it's not a strictly pizza-only place but rather a general restaurant, I've had a truly delicious pizza at Pinsa e Buoi dei... (51/53 Viale Carlo Felice) in San Giovanni area. Their pizza is made according to the Roman tradition, oval-shaped and with a mix of three flours, common wheat, rice and soy. Being a restaurant you can order any dish, but if you are a pizza-fan do try their recipe, I ordered the "Parmigiana", with basil, eggplant, fior di latte (fresh cheese similar to mozzarella) and parmigiano, and it was delicious.