Where is the best shopping in Rome?
Answers from Our Experts (3)
If you're looking for the best shopping in Rome, head to the city's artisanal shops and independent boutiques, where you'll find one-of-a-kind offerings. We recommend bypassing the famous Via del Corso (it's just one big international chain store after another these days) and even the designer boutiques along Via dei Condotti (unless you feel like some impulse shopping) and instead heading to the smaller back streets in neighborhoods like Monti and Trastevere. There, you can find everything from handcrafted jewelry to hand-sewn clothes, often at prices comparable to what you'd find in a big chain store. If you like a good treasure hunt, make sure to check out the Porta Portese Flea Market that takes place on Sunday mornings in Trastevere. The market is overwhelmingly huge, with stalls selling everything from secondhand clothing to household items; it can easily keep a devoted shopper busy for hours. Another market not to miss is the Campagna Amica food market, where produce, jams, honeys, wines and olive oils (all from the local Lazio region) are sold directly by producers.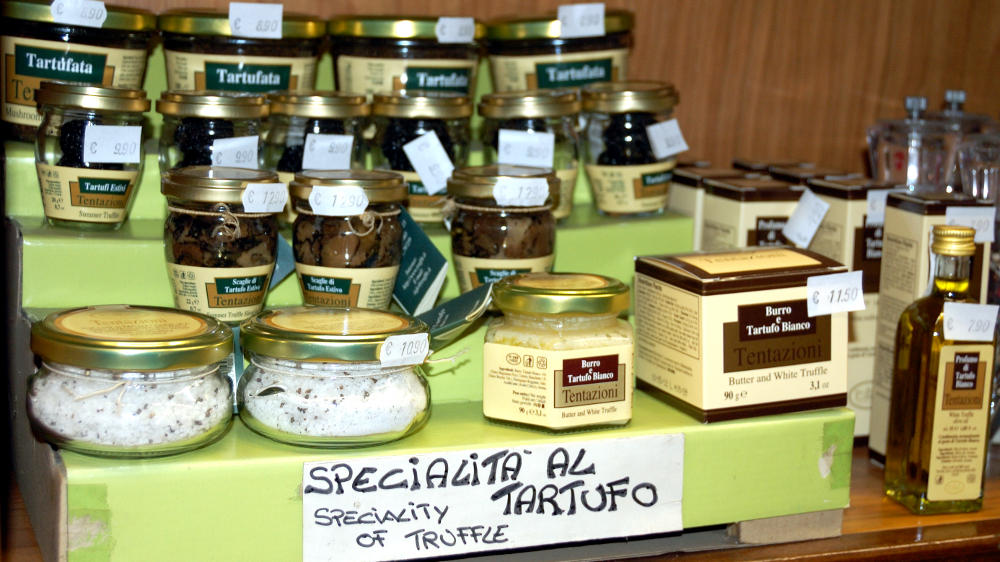 Photo by Angela Corrias
Like many of the things to do in Rome, shopping is strictly intertwined with Romans' passion for the dolce vita (the sweet life). From haute couture to gourmet food, the Italian capital offers any type of boutique.

While the main streets around Piazza di Spagna, such as Via dei Condotti and Via del Babuino, are home to Italian and international exclusive fashion brands of the likes of Valentino, Gianni Versace and Cartier, and to some of the best wine stores such as "Buccone" in Via di Ripetta, the neighborhood around Piazza Navona offers a more local handicraft experience, with artisan shops selling anything from designer homeware to handmade jewelry to local delicacies.

Nearby Via del Corso offers a wide range of less expensive clothing brands, and on a rainy day, you can continue your shopping in Galleria Alberto Sordi, on the same street just across Piazza Colonna, showcasing a good choice of accessories, from jewelry to bags. If you prefer to stay out of the crowd, head to Via Cola di Rienzo, a trendy street in Prati neighborhood near the Vatican that houses stores with brands like Miss Sixty, Pinko and Furla.

If you are looking for some more traditional shopping, take a stroll in Trastevere, where along independent fashion brands, you will find some of the finest gourmet food, from the delicious pastries and cakes of "Valzani" in Via del Moro, to small shops reminding of the old Italian pizzicagnolo, with anything from mozzarella di bufala to typical sausages from different regions on display.

For a good deal on clothes and leather jackets try your haggling skills at the open market in Via Sannio, San Giovanni neighborhood, every morning from Monday to Saturday until 2 p.m.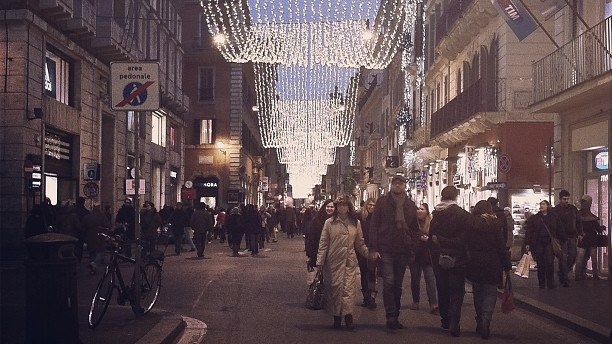 Photo by Erica Firpo
Shopping in Rome is quite easy as every neighborhood has artisanal boutiques, well known brands and souvenir shops. In general, Rome's shopping is focused in and around Piazza di Spagna. The piazza and streets leading to it, via dei Condotti, via del Babuino and via Frattina, are home to Italy's home-grown brands such as Dolce & Gabbana, Sergio Rossi, Missoni, Prada, Gucci, and Ferragamo.

The nearby Via del Corso provides a different kind of eye-candy, with less expensive brands geared towards a much younger clientele as hipsters-in-training peruse for treasures at shops like Dada, Subdued, Energie and Diesel. The adjacent Piazza San Lorenzo in Lucina showcases luxury brands like Bottega Veneta, Burberry and Louis Vuitton, but take a walk down the bordering Via Campo Marzio for lesser known brands and one-of-a-kind boutiques. If labels are less your fancy, neighborhoods Monti and Navona (Via del Governo Vecchio and Via dei Coronari) are overflowing now with boutiques promoting made-in-Rome artisans from jewelry and clothing to shoes and mosaics. Trastevere always seems to be a favorite for those looking to avoid the trendy/tourist vibe of other neighborhoods. Even though the neighborhood has long since gentrified, there are many charming shops worth a perusal.

Market lovers can still find surprises at local open markets such as Sunday's Porta Portese in Trastevere and Monday-Saturday's Via Sannio (in San Giovannni area), but these are less and less treasure troves for vintage hunters.