Should visitors rent a car in Salt Lake City?
Answers from Our Experts (2)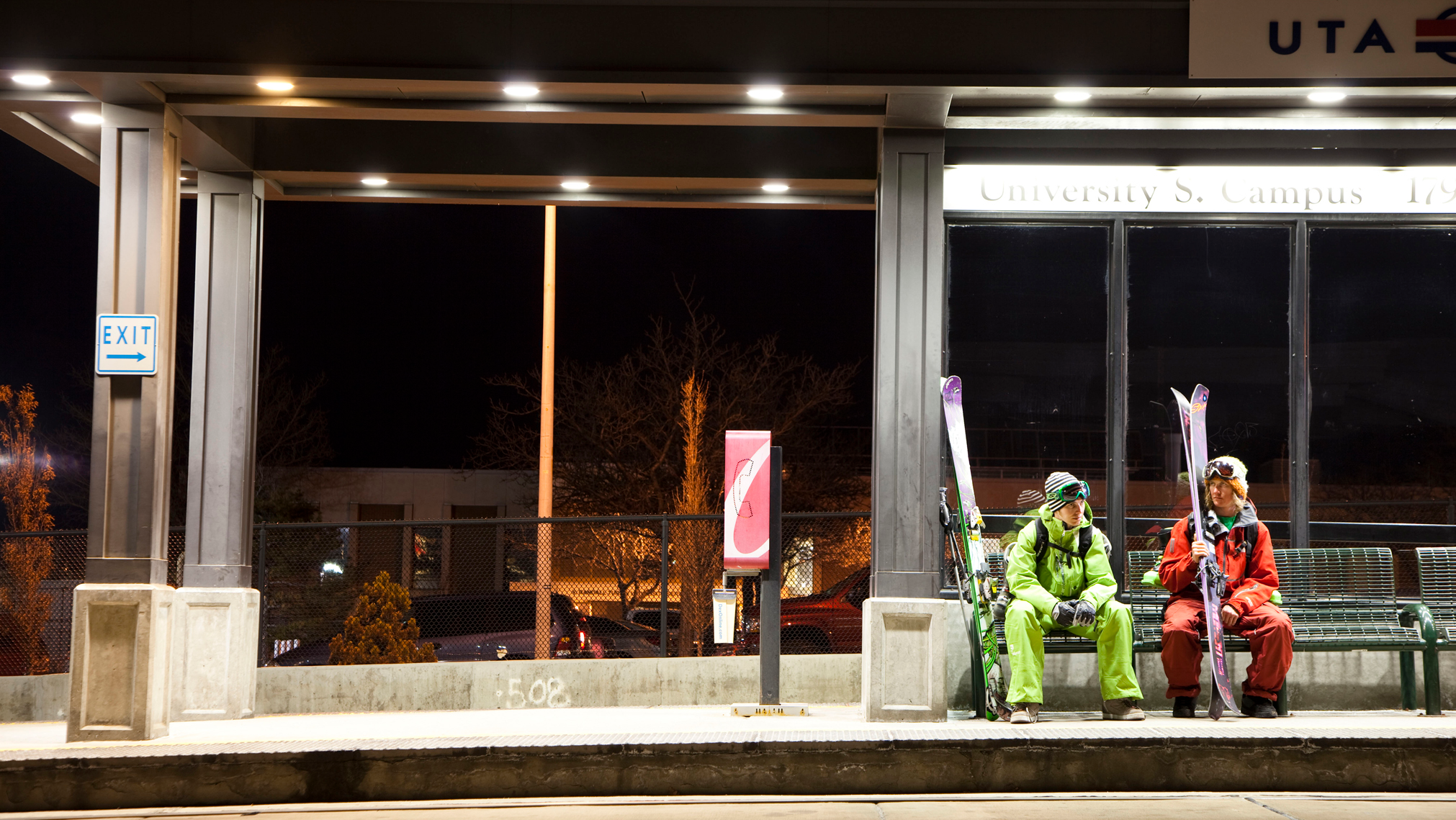 Mark Fisher/Visit Salt Lake
With the debut of the new TRAX light rail line from the Salt Lake City International Airport to the downtown area in April 2013, renting a car in Salt Lake is more akin to a luxury than a necessity. Once open, the new TRAX airport line will be a quick shuttle that drops off passengers in a "free fare" bus zone downtown that services venues as far south as the Grand America Hotel and as far north as The Gateway shopping center.

Visitors who purchase the Ski Salt Lake Super Pass, a discounted lift ticket that can be redeemed at Alta, Brighton, Snowbird or Solitude ski resorts, are privy to free round-trip transportation on the Utah Transit Authority (UTA) ski buses and TRAX light rail – a convenient option if you plan on heading to the mountains and wish to leave the winter driving up to someone else. Alternatively, a number of private and shared shuttle options from Salt Lake to Park City, Big Cottonwood Canyon or Little Cottonwood Canyon.

If you choose to rent a car, a vehicle with 4-wheel drive or all-wheel drive is helpful in the winter, when the mountain passes and, occasionally, Salt Lake City are prone to slick, snowy roads.
For shorter visits to the city proper, a rental car is definitely not needed, especially since the very recent 2013 opening of the new TRAX high speed rail connection (every 15 minutes) from the airport to downtown. Most of the city's biggest attractions and top hotels are also in a concise area of downtown, public transportation is easy and effective, and taxis are relatively inexpensive. However, one of the biggest appeals of Salt Lake City is as an easy gateway to the surrounding mountains and outdoor pursuits, skiing, hiking, road and mountain biking in Little and Big Cottonwood Canyons, Park City and Ogden, and for exploring these, a rental car is almost mandatory.