What are the five best kid-friendly restaurants in San Diego?
Answers from Our Experts (1)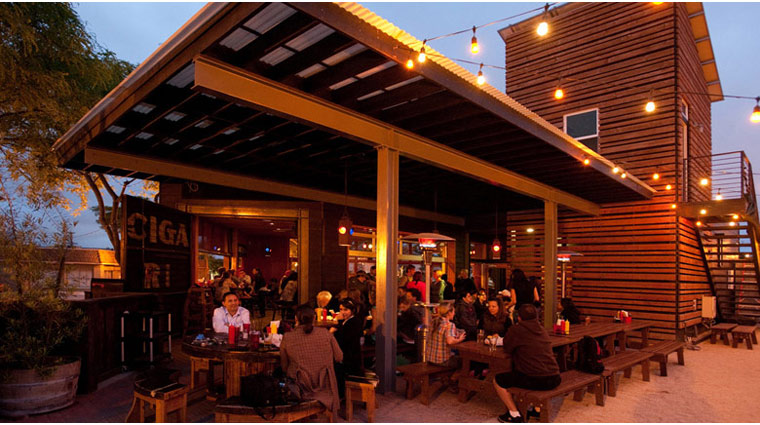 ©TheStationTavern
San Diego is an ideal vacation spot for kids, which is why finding a family-friendly restaurant is easy — the difficult part is choosing among the abundance of options.

1. Corvette Diner. With rock 'n' roll, burgers and thick chocolate peanut butter shakes, Corvette Diner is as kid-friendly as they come. Your kids will not only love the delicious food, but they'll also adore at the funny waitstaff, which jokingly throws straws at the children; he arcade and the sporty old-school cars that decorate the '50s-inspired spot.

2. Ruby's Diner. Keeping with the diner theme, Ruby's is a chain, but has remained a popular spot among San Diegan families since the 1940s. Get good diner grub while your kids receive crayons, coloring and little build-it-yourself car kits made of cardboard to keep them busy.

3. Dave & Buster's. Your kids will probably rush through their dinner so they can get to playing video games at Dave & Buster's. Though you probably will, too. The restaurant and massive arcade is always a win among families for dinner and entertainment.

4. El Indio. San Diego is known for its Mexican cuisine and El Indio is as authentic as they get — after all, this is the birthplace of the taquito. Your young ones are sure to love the fresh food, but a children's menu is also available. The fast-food-like dining room is noisy, so you won't have to worry that you'll get the evil eye when Junior throws a temper tantrum.

5. Station Tavern. Though it's technically a bar, Station Tavern is a popular neighborhood spot for parents. Locals bring their kids to play in the outdoor playground while they sip beer and devour burgers and tater tots from the alfresco communal picnic benches. Even better, if you're traveling with your pooch in tow, no worries. Station Tavern welcomes dogs.