What are the five best San Diego food experiences?
Answers from Our Experts (1)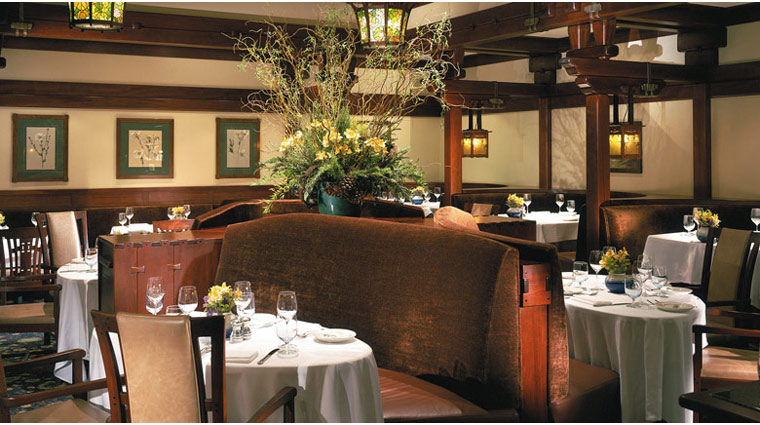 ©TheLodgeatTorreyPines
Food in San Diego can be summed up in one word: variety. While the casual observer may think San Diego is famous for surf-and-turf restaurants, spend some time in the city and you'll quickly learn that the cuisine is as eclectic and full of personality as its people. From Five-Star fine dining to kitschy diners, eating well in San Diego is possible — on any budget.

1. Addison. As one of only two restaurants in Southern California to receive a Forbes Travel Guide Five-Star rating, Addison promises to be a culinary masterpiece. It features fresh local cuisine with contemporary French influences. Located inside San Diego's Grand Del Mar resort, Addison is the ideal spot for celebration or anniversary dinner with your lovebird.

2. A.R. Valentien. Hailed as one of California's top restaurants, A.R. Valentien is a Craftsman-style Forbes Travel Guide Four-Star restaurant, where a farm-to-table practice is really put into place. With a menu that is inspired by the local flavor of farmers' markets, ranchers and fisherman, you can easily taste the freshness in the textures and flavors when dining at the restaurant in tony La Jolla.

3. Searsucker. Top Chef alum Brian Malarkey is the brainchild behind Searsucker. Tucked in San Diego's hopping Gaslamp Quarter, this spot offers contemporary American cuisine that is honest and unpretentious. The sleek space also offers local craft beer pairings, a great way to incorporate San Diego flavor into its modern cuisine.

4. George's at the Cove. The oceanfront George's at the Cove is the perfect dinner spot to enjoy San Diego life. This La Jolla stunner boasts a frequently changing menu from esteemed chef Trey Foshee. The restaurant has three levels, catering to whatever your dinner mood may be. For a casual bistro menu and the region's best rooftop dining, head upstairs to the Ocean Terrace; you'll get a wonderful view of the water.

5. Extraordinary Desserts. You won't be able to resist the decadent creations from this sweets spot in both Little Italy and Balboa Park. Among the artful desserts, try the light-as-air coconut torte, whose white chocolate shavings and whipped cream frosting get a shock of color from vibrant orchids (or other seasonal flowers) that sit on top. But the cakes, brownies and other treats don't just look good — they taste even better. A forkful of the dense, chocolaty dulce de leche cake will send you into sweet bliss.