What are the five best things to do on a romantic trip to San Diego?
Answers from Our Experts (1)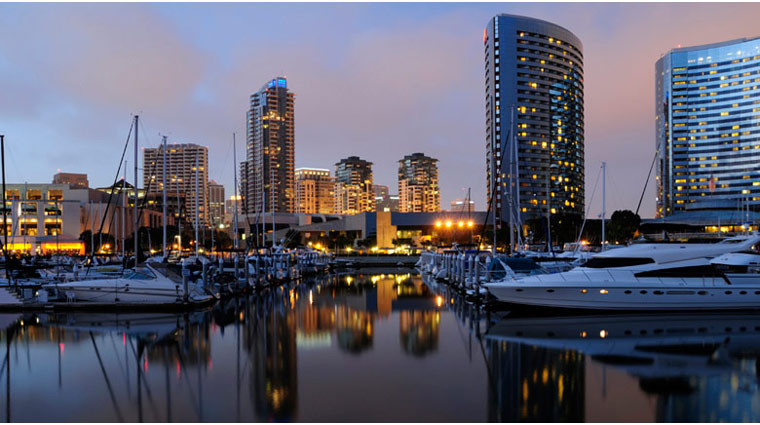 ©iStock/hlem
If you're looking to turn your San Diego trip into a romantic getaway, here's the key: Let the gorgeous ocean be the backdrop for your date. San Diego boasts gorgeous weather year-round, so options for romantic activities in this coastal hot spot are pretty much limitless.

1. Take a walk on the beach. You can't get more romantic than a nighttime stroll, and San Diego offers 70 miles of beaches for you and your sweetheart. With the sand between your toes, the sounds of the waves crashing and the low light of the moon, you'll find it impossible to not be in the mood for love.

2. Go on a gondola ride through the scenic Coronado Cays. The Coronado Gondola Company will serve as your passport to Italy, where a gondolier sings Italian opera as you gently cruise over the smooth waters. Cuddle up with a blanket as you and your honey nosh on chocolate-covered strawberries under a starry sky.

3. Take a dinner cruise in San Diego Bay. The San Diego Harbor Excursion offers a number of couple-centric activities to enjoy as you cruise over 25 miles of San Diego's gorgeous skyline. Hop aboard one of the fine dining vessels and enjoy a three-course dinner, complimentary champagne and live entertainment.

4. Do dessert. You won't find better aphrodisiacs than pastry chef Karen Krasne's decadent creations at Extraordinary Desserts. Wow your date with artful cakes, brownies and other sweets garnished with vibrant flower petals or gold dust. But it isn't all aesthetics; the to-die-for desserts range from a heavy, rich dulce de leche cake drenched in chocolate and a heavenly, light-as-air coconut torte. Take your cake outside in the candlelit patio for romantic results.

5. Dine alfresco. The city's gorgeous weather makes outdoors dining de rigueur among locals. Follow suit and head to La Jolla's rooftop George's Ocean Terrace, where crashing waves and the setting sun serve as the backdrop while you enjoy bistro fare with your lovebird.