What are the five best things to see and do in San Diego?
Answers from Our Experts (1)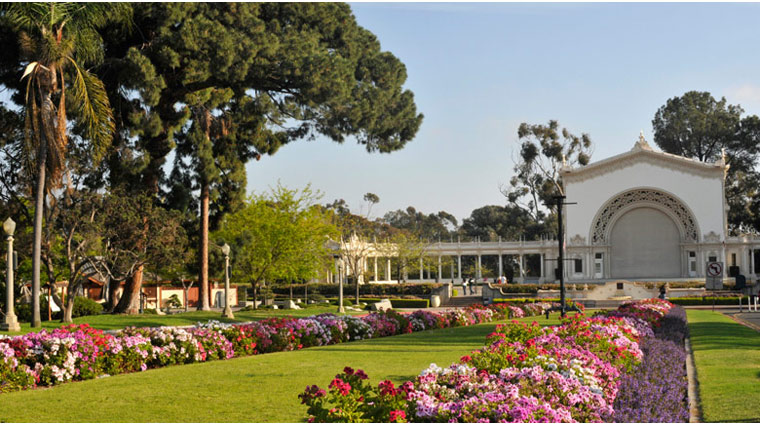 ©iStock/aimintang
When it comes to planning a trip to California, San Francisco may top the list for its bevy of cultural hot spots and Los Angeles may get a lot of attention for its glitz and glamour. But San Diego's average temperature of 70 F year round makes it an ideal vacation destination. Of course, its near-perfect weather means that it's a great place to be outdoors, but it's more than just a surfer city. Here's our Forbes Travel Guide editors' list of the top five things to do in gorgeous San Diego:

1. Hit the beach. You can lay your towel on 70 miles of beautiful beaches in San Diego. One of the most popular is Pacific Beach, where you can rent and ride bikes near the water, swim and tan, or get a beer at the frat-friendly bars that line the boardwalk. If you want to hang 10, head to Encinitas. Surfers crowd the sleepy town in San Diego County to ride the waves at Moonlight State Beach, D Street beach and Swami's beach. Warning: Serious surfers come here, so only bring your board if you can hang with the best of them. Otherwise, stick to Pacific Beach, or PB, as locals call it, and get some surfing lessons there.

2. Balboa Park. Spanning 1,200 lush acres, Balboa Park is the nation's largest urban cultural park. It's home to 15 major museums, the Old Globe theater and other performance venues, but the striking Spanish-Renaissance-style architecture and lovely gardens are enough to make this a must on any vacation itinerary.

3. Coronado. This Navy town sits only about 15 minutes from the center of downtown San Diego, but it feels a world away. Its gold-flecked sandy shores consistently top best-beaches lists and charming little boutiques line the main corridor, Orange Avenue. Coronado's gem is the iconic Hotel del Coronado, which draws tourists and locals alike for its beachfront location, whether to do some wining and dining alfresco or ice skate with a view of the water in the winter.

4. San Diego Zoo. Part of Balboa Park, the 100-acre San Diego Zoo is home to more than 4,000 rare and endangered critters, including koalas, elephants, giraffes, reindeer, meerkats and much more. Be sure to visit the new "Panda Trek" exhibit, which opened in August 2011. There you'll see red pandas as well as the equally cute black-and-white varieties.

5. La Jolla. Twenty minutes from downtown San Diego, tony La Jolla is the city's answer to Beverly Hills, with high-end jewelry shops and art galleries sprinkled all over town. Though you may have to pry yourself away from the many adorable plump seals that lazily lay on Casa Beach. The seaside spot offers great outdoor dining; places like George's at the Cove will give you a sweeping view of the coastline and cliffs. Culture vultures should make a point to visit the Tony Award-winning La Jolla Playhouse. Co-founded by actor Gregory Peck, the La Jolla Playhouse has hosted everything from the Pulitzer Prize-winning Ruined to Jersey Boys, before it hit it big on Broadway.