What should I pack for a trip to San Diego?
Answers from Our Experts (2)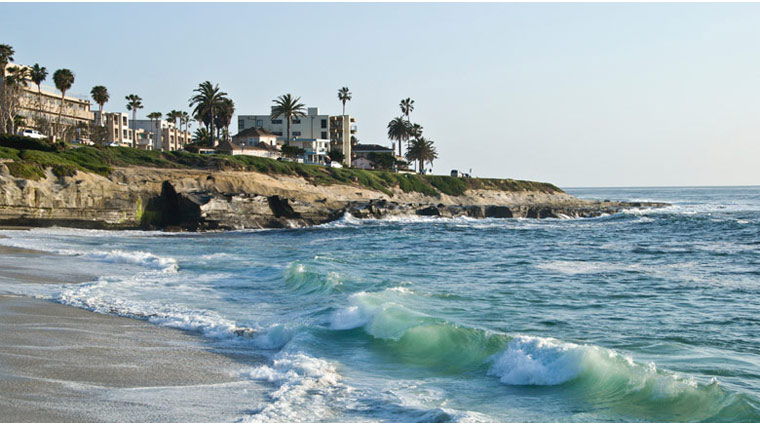 ©iStock/ddbell
When you're planning a trip to San Diego, there are a couple of necessities you should pack to ensure you're prepared for the sun, sand and chilly evenings. Here are our Forbes Travel Guide editors' top five items you should bring with you to America's Finest City:

1. Swimsuit. With its gorgeous beaches and near-perfect year-round weather, packing your bathing suit is an absolute must, especially if you plan to spend the majority of your time surfing and sunning.

2. Sunblock. Obviously, spending a lot of time at the beach or out in the sunshine means you'll want to bring proper sun protection. Sunscreen, sunglasses and a floppy hat to keep those UV rays at bay, while still allowing you to get that sexy Southern California tan.

3. A sweater. While a bathing suit and flip-flops are practically the daily uniform in San Diego, the city can get surprisingly chilly at night, so be sure to pack a sweater.

4. A nice outfit. You'll notice that the dress code is a lot more casual in San Diego, where jeans, and even shorts, are usually acceptable at the theater. To be on the safe side, we suggest packing one business-casual outfit, in case you find yourself in the mood for upscale dining.

5. Your license. While there are some public transportation options in San Diego, the spread-out city is much more of a car culture. You'll need to rent a car to get around.
San Diego has some amazing hiking trails, many of which offer awe-inspiring ocean views that make you feel like you're on top of the world. If you plan to track down these amazing treks there are a few things you'll want to include in your packing list.

First and foremost, bring a well-built, comfortable pair of shoes. Your kicks should match your hiking ambitions. For example, bulky backpacking boots are likely unnecessary for simple day hikes along coastal cliff tops, but open-toed sport-sandals may not be sturdy enough. Do a little research on the trails you plan to hike then pick a pair that's well suited for that terrain.

The sun is ever-present in San Diego and you'll want to stay well hydrated while you wander the trails. A good-quality reusable water bottle certainly fits the bill and is much more friendly to the environment than single-use plastics. Stainless steel or Nalgene varieties with a wide enough mouth to accept ice cubes are a very good choice. Get one with a lid that's looped to the bottle. It's more convenient to use and it eliminates the risk of losing the top.

Last but not least don't forget sun-protection. Be sure to bring a cool, sweat-absorbent hat with a wide enough brim to shield your eyes. You'll want quality sunglasses with good UV protection, too so you can take in the sparkling Pacific panoramas and jaw-dropping sunsets without seeing spots. Speaking of the views, if you want to grab some snapshots be sure to take along your camera.