Where can I go to watch sports in San Diego?
Answers from Our Experts (2)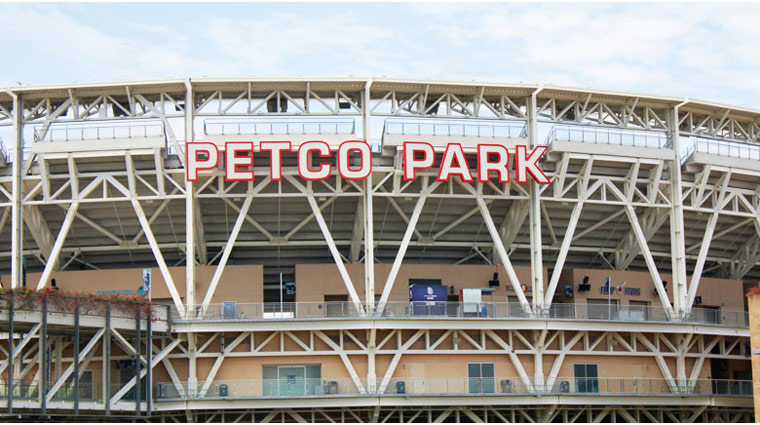 ©iStock/zmina
Baseball fans will love PETCO Park, home to the San Diego Padres. The unlucky Padres may not have the best seasons, but a trip to the downtown ballpark is fun, especially for families. The park has a huge sandbox area near the right-field fence called the Beach where can't-sit-still kiddies can play unleash their energy as well as grassy spots for picnics, though you have to have a bleacher ticket to watch the game from here. But anyone can go to the Beach during batting practice to see the Major Leaguers swing.

Located in the heart of San Diego's Mission Valley, you'll recognize Qualcomm Stadium as the home turf of the San Diego Chargers football team. When the navy-and-gold team isn't playing pigskin, the 70,000-seat stadium plays host to San Diego State University Aztec football, the annual Holiday Bowl and the Poinsettia Bowl.
Although today's houshold TVs are massive is size, have great sound systems, and even come in HD and 3D varieties, there's nothing quite like getting out with fellow fanatics to take in March Madness, Super Bowl, or the World Series. Enter an exciting sports bar packed with gigantic screens, a sea of sports-obsessed brethren, and an endless supply of beer and wings and the experience can be just as fun as watching the game live.

Players Sports Bar in San Diego is just such a place. It is arguably the best venue in the city to hang with fellow sportos and catch the latest heart-poundind pro team action. It is also a hot spot for alumni who gather to follow and cheer for their much-loved college teams on 70-plus screens with games piped in by more than 50 satellites. The sprit of camaraderie is fueled by a mind-boggling bevvy of local, domestic, and international beers paired with wings, nachos, pizza, and all the mandatory game day menu items.

Players Sports Club is located at 7061 Clairemont Mesa Blvd in San Diego, CA 92111. They have a second location in the North County city of San Marcos at 328 S. Twin Oaks Valley Rd, San Marcos, CA 92078. Visit them at www.playerssportsbar.com for all the latest happenings.