What are the best attractions in San Francisco?
Answers from Our Experts (3)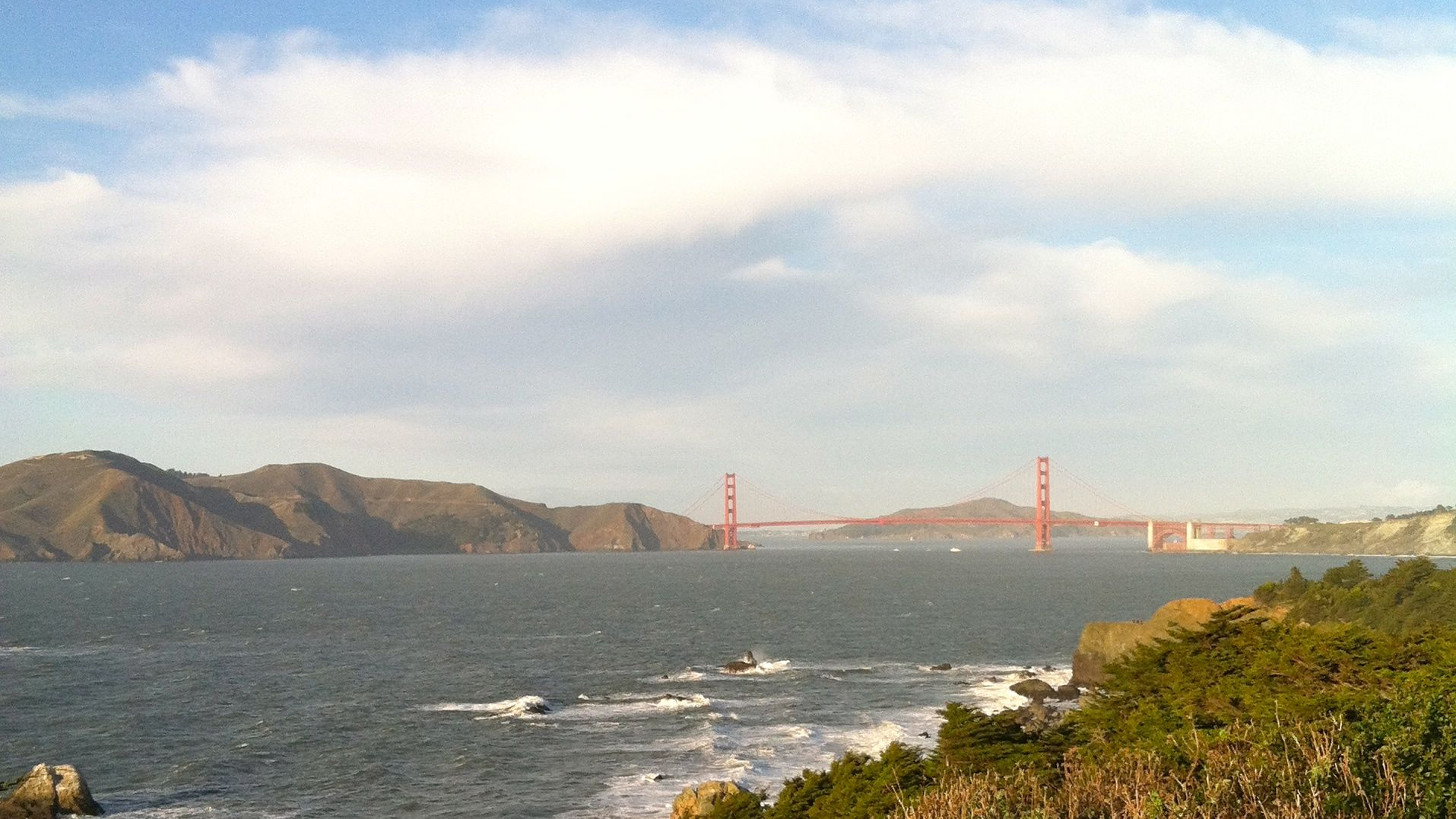 Maria C. Hunt
San Francisco is city with lots of history, natural beauty and personality that seems to have an attraction for everyone. Here are five quintessential San Francisco attractions:

1. Ferry Building. Overlooking the Bay and the Bay Bridge, this is the premiere artisanal food market in the region lined with shops selling gourmet chocolate, coffee, cheese and pork products, as well as restaurants like Hog Island Oysters and The Slanted Door.

2. Golden Gate Bridge. Walking this iconic bridge that's a golden orange color is one of those experiences you'll never forget: the views are amazing. Just be sure to dress warmly even if the sun is shining. Mark Twain was only half-joking when he said the coldest winter he ever spent was a summer in San Francisco.

3. Golden Gate Park. The vast historic on the northwest side of the city offers year-round attractions ranging from museums like the de Young Museum and California Academy of Sciences to greenhouses, Japanese gardens, trails for bike-riding and hiking and even a herd of American bison.

4. Beach Blanket Babylon. Yes, it's campy, but the commentary on current politics and pop culture are dead on and drop dead funny in this long-running musical. The over-the-top costumes and fanciful hairdos will amaze, as will the voices of the small and talented cast.

5. A real neighborhood. San Francisco is a city of neighborhoods, and each has its own personality, experiences and flair. Let your rainbow flag fly in the Castro, sip espresso and get a delicious slice of coal-fired pizza at Tony's Pizza Napoletana in Little Italy, enjoy dim sum in Chinatown or barhop and explore the murals in the Mission.

With its beautiful bay views and stunning urban hilltops, San Francisco has much to offer visiting guests. Whether you're staying for a couple of weeks or stopping in for a quick night or two, these are the city by the bay's top destinations — and are not to be missed.

San Francisco's most well known piece of architecture is the Golden Gate Bridge, a 75-year old landmark. If you have a car, drive across the bridge and snap photos of GGB from the Marin Headlands. Otherwise, the bridge is navigable by bike or feet. Crissy Field, along the Embarcadero, is another great place to view the bridge in all its majestic glory.

Hop on a short ferry ride and spend the afternoon touring Alcatraz island. Avoid long lines by purchasing tickets in advance online. Once on The Rock, listen to a fascinating tour narrated by a mixture of old inmates and prison guards.

Enjoy breathtaking views of the Pacific Ocean and its rocky windswept beaches at Land's End. Adventure seekers can hike the many nearby trails.

From local artisan cheese to top quality Asian cuisine, food lovers will devour everything the Ferry Building Marketplace has to offer. The Farmers Market takes place every Tuesday, Thursday, and Saturday morning.

Golden Gate Park, one of the nation's biggest public parks, is located in the heart of San Francisco. It's the home of the De Young Museum, California Academy of Sciences, Kezar Stadium, the Conservatory of Flowers, and the Japanese Tea Garden.
Jump aboard a piece of San Francisco history---its iconic Cable Cars. Clang! Clang! The San Francisco cable car system is the last of its kind in the world and the only mobile monument in the world. And at only $5 each way, that's a bargain.

Catch one at the turntables located at Hyde and Beach Streets or Bay and Taylor Streets in Fisherman's Wharf, or at Powell and Market Streets downtown. These moving landmarks clack and clatter up and down the hills and offer great views through some of San Francisco's best neighborhoods. I recommend the Powell-Hyde line that goes up and over Nob and Russian hills, past Lombard Street, with a nice view of Alcatraz on the way down to its final stop near Ghiradelli Square.

Outlandish hats, zany costumes, and a stream of silly songs, Beach Blanket Babylon is an institution in San Francisco and the longest running musical revue in history. It's also a whole lot of fun! The show lives and goes live seven days a week at Club Fugazi in North Beach, the city's Italian neighborhood. The story is a familiar one ---Snow White in search of her Prince Charming---but the real fun comes with the menagerie of characters that twirl on and off stage and change regularly with the trends in pop culture (Kate Middleton, Prince William, and the Queen of England were on stage last time I was there). For something different, Beach Blanket Babylon is arguably San Francisco's most colorful attraction.