What are the best San Francisco museums?
Answers from Our Experts (1)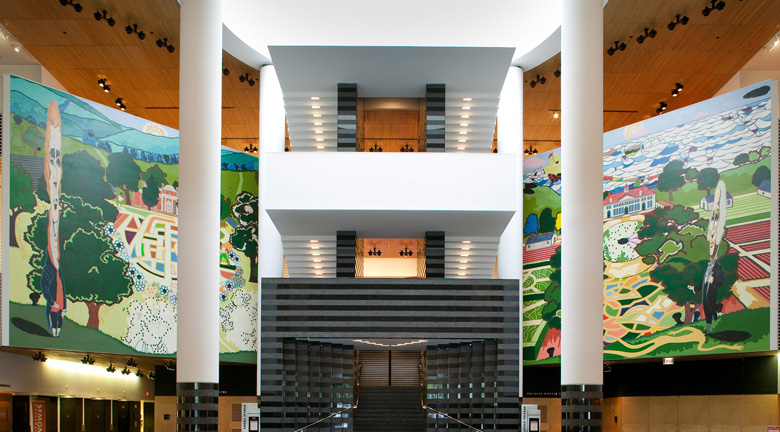 Photo by Richard Barnes, courtesey of San Francisco Museum of Modern Art
San Francisco is chock-a-block with distinctive elements wholly unique to the City by the Bay. But dig a little deeper, and you'll find the spots that locals love, from the Beat Museum (with its quirky rundown of the counter-cultural revolution) to the Cartoon Art Museum (no need for an introduction there). We've come up with a list of our favorite museums in San Francisco:

1. De Young Museum: The museum displays a variety of special exhibitions-from an Yves Saint Laurent fashion retrospective to the artifacts of King Tut-and possesses an eclectic permanent collection, which includes American art spanning the 17th and 20th centuries and ancient murals from Teotihuacán. What's more, an observation deck provides a panoramic view of the city.

2. Cartoon Art Museum: If you're a fan of comics, you'll love this museum. Special exhibits have explored the power of political cartoons and the shop includes collectibles.

3. San Francisco Museum of Modern Art: The museum's world-class collection of more than 25,000 works of modern and contemporary art ranges from Henri Matisse's 1905 masterpiece Femme au chapeau (Woman with a Hat) to Jeremy Blake's 21st-century digital animation. The museum boasts a massive photography collection and frequently hosts blockbuster touring exhibitions as well.

4. California Academy of Science: From the rolling green hills of its "living roof" to its 25-foot-deep coral reef aquarium, the California Academy of Sciences' new home (opened in September 2008) brims with life. Wander through the rainforest dome as free-flying birds and butterflies swoop and flutter around you. Take a trip below the flooded forest and hang out with the anacondas and piranhas while gazing up through a 25-foot-long acrylic tunnel. Or ditch the earthly environs altogether and embark on a virtual space odyssey with real-time NASA feeds of shuttle launches and missions in the planetarium. Old favorites have also returned, including a rare albino alligator (there are about 40 worldwide; their lack of camouflage makes it nearly impossible for them to survive outside of captivity) and the Tusher African Center's ridiculously cute colony of South African penguins (only 150,000 exist in the wild). Penguins may look like tuxedoed ma"e;tre d's, but they're not particularly polite when it comes to their food. Stop by during one of their twice-daily feeding frenzies to catch them at their feistiest.