What are the five best things to see and do in San Francisco?
Answers from Our Experts (5)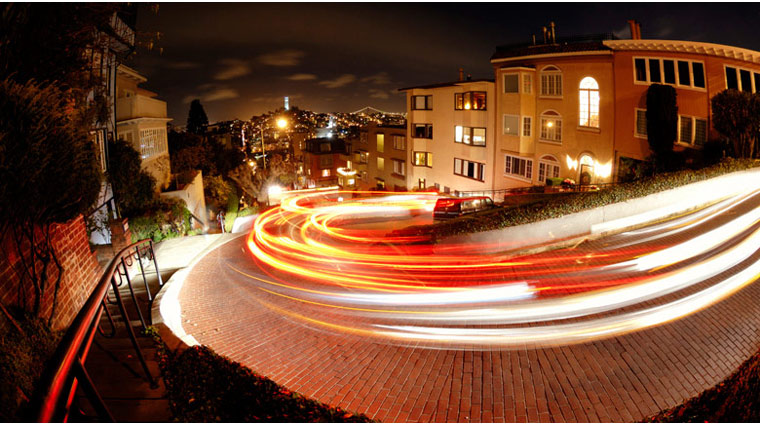 ©iStock/xof711
There's no shortage of classic sights in San Francisco. The area is chock-a-block with distinctive elements wholly unique to the City by the Bay. But dig a little deeper, and you'll find the spots that locals love, from Chinatown's best dim sum spots to the colorful Chicano art murals in the Mission District. We've come up with a list of the five best things to see and do in San Francisco:

1. Ferry Building Marketplace. This former transportation hub is now a popular stop for foodies. The renovated landmark offers some of the Bay Area's best restaurants and specialty food shops. Keep your eyes peeled for the numerous big names in the chef world that stop by the market for the best ingredients to use at their restaurants.

2. Golden Gate Park. Larger than New York City's Central Park, this recreation area is packed with outdoor fun — from rollerblading to tennis courts and soccer fields to simply smelling the roses (and daisies, poppies and violets) in the Shakespeare Garden, where you'll only find blooms mentioned in the Bard's plays. The park is also home to the California Academy of Sciences, de Young Museum and the Japanese Tea Garden.

3. Union Square. Designed in 1847, the plaza is surrounded by a plethora of hotels, restaurants and shops. Union Square has been renovated numerous times, including when the world's first underground parking garage was added. But the real attractions are of course the upscale boutiques, among them Louis Vuitton, Gucci, Chanel, Prada, Marc Jacobs and one of only a handful of Goyard stores in the country.

4. Alcatraz Island. Escape to Alcatraz and explore the prison cells that once held some of America's most notorious criminals, including Al "Scarface" Capone and Robert "The Birdman of Alcatraz" Stroud. Surrounded by the Bay's treacherous waters, the reputedly escape-proof prison witnessed 14 breakout attempts. Although no successful prison breaks were ever confirmed, five escapees remain missing and are presumed drowned. Among "The Rock's" more interesting artifacts are the dummy heads created by three would-be escapees.

5. The Crookedest Street in the World. Lombard Street's designation doesn't stem from any illegal deeds or wrongful actions committed there; rather, the title comes from one block of the throughway between Hyde and Leavenworth streets, in which the road takes eight sharp turns. Tourists go out of their way to traverse the strip, which features vibrant flowers and a speed limit of 5 miles per hour. Shutterbugs can't resist the postcard-perfect red cobblestone and dense green shrubbery, making it one of the world's most photographed streets as well.

The Embarcadero is being redone again. Our new restaurant is right on the water, Pier 5 — it's about 100 yards north of the Ferry Building. I think that the Embarcadero, the sunshine, the walking, the cycling from the ballpark and now the Exploratorium's opening. They have some great restaurants in the Exploratorium. We had America's Cup in summer 2013. I love the activation that's happened on the Embarcadero. The Warrior Stadium is going up in 2015, which will also be an event venue.

For sure, on Tuesdays and Saturdays, go to farmers markets. Outside the Ferry Building, visit the food market and food stalls on Thursdays. I think the Ferry Building is a new hub for San Francisco. The thing to watch out for is the Transbay Terminal, which is the Grand Central Station of San Francisco; it will be another hub two blocks away.
1. I think that everybody who comes to San Francisco should definitely go to the Ferry Building, where the farmers market is. The big one is on Saturdays, Saturday morning. But just, the market alone, I mean, I know everybody likes to go to farmers markets these days, and they're all over the place, which is awesome; but it's kind of insane, our farmers market here because we have obviously so much produce in this part of the world and it's just, it's kind of mind-blowing how much stuff there is. And people all say that when they come here, that this is like the best one. It's expensive, it's like going to Neiman Marcus, for produce, but you just don't see anything like it. And then there's just a bunch of really good shops in the Ferry Building, too. Like Scharffen Berger has chocolate down there. Michael Recchiuti, who's a chocolate maker here, has some great little bon-bons. Then there's Mijita, which is Traci Des Jardins' taqueria, which is really good — everything's organic. Boulette's Larder is this really unique prepared foods kind of shop that Amaryll Schwertner and Lori Regis own and it's just beautiful. You kind of just want to, like, live there. You can sit down in the kitchen by the fireplace. It doesn't get any better than that.

2. My favorite place to go with my dogs is Crissy Field, because it's the park and beach that runs right up to the Golden Gate Bridge base. So it's right on the water and you can see Alcatraz out on the bay; but it's really about the huge green and beach. People jog and ride bikes and walk their dogs and barbecue and all kinds of stuff out there. It's a good place to run.

3. We also have a really cool museum here called the Exploratorium that's great to take kids to. I've actually been to quite a few parties there. People rent out the space because it's just like one of those museums that has a bunch of different science and art projects that you can learn from but it's very interesting and active and just one of those kind of cool museums that I always liked as a kid and I still like now.

I'm an open-water swimmer. I'm a member of this old swimming club called The Dolphin Swimming Club, which is way at the end of the pier. I just love swimming in the ocean, so I do that. I've done what's called a "polar bear." Over the span of every winter, I swim 40 miles in water that's less than 55 degrees. I'm not in great shape, but I just have a tolerance for the cold. You come out of the water and you just feel awesome for the rest of the day.

I like the museums in San Francisco. I'm a member of most museums. I just like dropping in and doing a half-hour walk-through. I also like to play chess on Market Street. There are several running chess teams. I'm not that good, but I do that a few times a month. You play for a buck, and it's fun.

I love walking in the city. When I travel, I just go to cities because I just love wandering around. That's why I love Paris so much — it's just endless. I walk around San Francisco all the time. I live downtown and I just walk — to get coffee, to the museum, as far as I can. On a day off, it's my favorite thing to do, to just wander.
I go to the farmers market in the Ferry Building every Saturday. It's really amazing. We love farmers at our restaurant, and I cook a lot so I always go there. They have this one guy who sells wild greens he forges. He has his own farm. Then there's the Dirty Girl Farms — they have tomatoes in season, and they are amazing. They have great beans and just amazing strawberries during the season. Inside the Ferry Building, there is a shop that only has mushrooms. There are great meat products, and there's an amazing cheese store. And that's there every day, so it's pretty amazing. I've traveled a lot, and I've never seen a better market than that market.

Walking or running on the Golden Gate Bridge is just so soothing. It's always nice and cool, and after a run you're just ready to walk the bridge. On Ocean Avenue, there's a little restaurant called Cliff House. Behind the Cliff House, there's an area that used to be called the Sutro Baths, which was a pool back in the last century. It's where you can stand against the open ocean. I love photography, so I take my camera there, sit and take some shots of the sunset.