What is the best San Francisco nightlife?
Answers from Our Experts (2)
San Francisco is a laidback town, and as such its nightlife follows suit. From mellow, cozy bars packed with twenty-something singles on the prowl in The Marina to the filled-to-the-rafters dance clubs and bars of edgier SoMa, there's a wide range of options, including jazz clubs, dive bars, stylish lounges and retro piano bars. In Nob Hill, you'll find posh hotel bars where the single malt scotch offerings outnumber anything else on the menu, while in the gritty Mission there are funky, one-of-a-kind bars next to superb Latin restaurants.

If thumping dance clubs get you going, SOMA is the place to be. It's club central, ranging from grungy punk bars to slick meat markets. Go where the locals do: Mezzanine skews toward upcoming hip-hop and electronic acts, while Mighty draws a diverse crowd with world-class DJs and art openings. 111 Minna is a multiuse venue that always packs in the city's trendsetters. On any given day, it's a gallery, a lecture space, a music spot or some combination of all of those things; no matter what, though, it's bound to be interesting.

Because a lot of San Franciscans opt to flee the city on weekends in favor of outdoor pursuits such as hiking, mountain biking or skiing at Lake Tahoe, the scene can sometimes feel a little subdued-the upside of that is that it's usually easy to gain entrance to the newest hotspots and even find a place to perch once you're inside. Jeans will do just about anywhere, as long as they're paired with your best vintage or cult label tops and accessories-in this individualist city, declaring your own personal style is a must.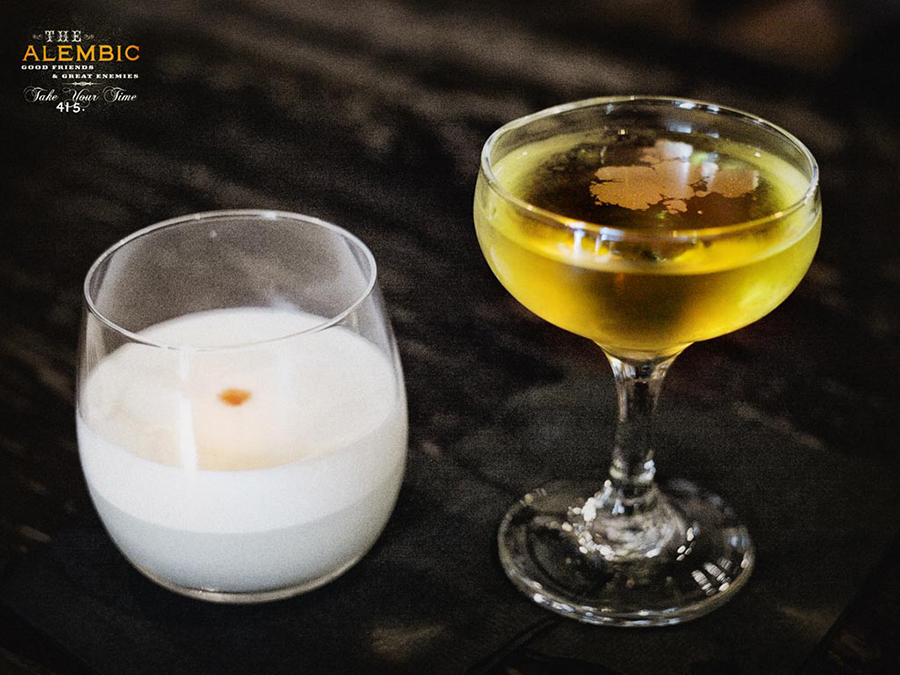 Photo Courtesy of Alembic
We have a lot of really cool bars in San Francisco. This is a very serious cocktail town. People drink probably more gin here than any other spirit. This is not a vodka town at all. I know there's always a ton of really cool little bars. Alembic in the Haight-Ashbury is really cool — great cocktails. We have Bourbon & Branch. You know who I like is Greg Lindgren. I think his cocktails are phenomenal at Rye. He's got a bunch of different bars — I don't get to go to them all the time. You just don't screw around with cocktails here. The bar is so high. Everybody actually really does make pretty good cocktails across the board.