What is the best way to see San Francisco in one day?
Answers from Our Experts (1)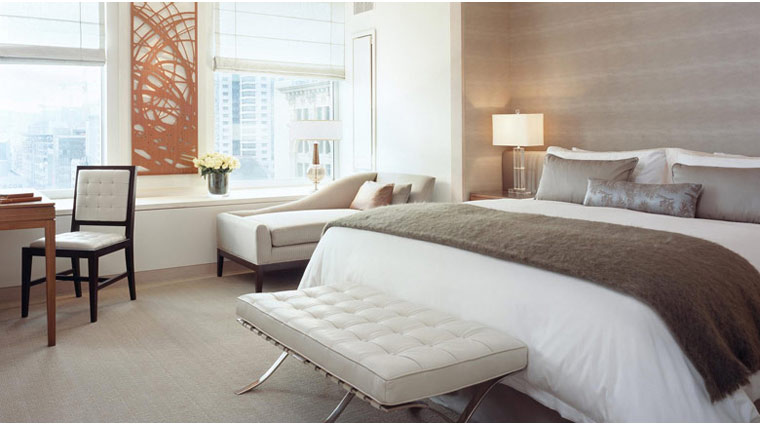 © Starwood Hotels & Resorts Worldwide Inc.
To really get a feel for San Francisco in one day, start out with its most iconic structure: Golden Gate Bridge. Take a refreshingly crisp stroll along the massive reddish-orange bridge for a spectacular view of the city, the ocean and the rolling green hills of Marin County on the other side of the bay. Keep walking and head over to the Palace of Fine Arts for a breather under the Roman-style rotunda and to snap a photo or two of the gorgeous grounds.

When you start getting restless, let out your inner child inside the Exploratorium science museum next door. There you can check out hundreds of science, art and human-perception exhibits, such as Mind, a collection of 40 interactive displays that show how your mind works. One of our favorites is See Yourself Sweat, which magnifies a patch of your skin as you think about ideas or images. Your thoughts trigger immediate sweating, which shows a physiological reaction to a cognitive event. If science makes you snore, check out the art galleries and museums over at Fort Mason. There you can peruse places like SFMOMA Artists Gallery, which features contemporary art from Northern California artists.

If you're looking for the true tourist experience, hit the shops and sights of Fisherman's Wharf, which stretches from Ghirardelli Square to jam-packed Pier 39. Fisherman's Wharf is touristy, but you'll join the crowds at Pier 39 and melt when you see the 900 or so barking sea lions hanging around the floating docks. Have some clam chowder in a sourdough bread bowl at Cioppino's on the Wharf. Here, you can sit outdoors and take in the wharf views.

Make a reservation for the scenic ferry ride out to Alcatraz, where you'll get a fascinating look inside the notorious escape-proof island penitentiary, whose cells housed big-time criminals like Al Capone. End your day at the nationally acclaimed Vietnamese restaurant The Slanted Door. You'll devour the deliciously tender "shaking" beef and greaseless fried imperial rolls. But even better than the fresh eats is the waterfront restaurant's amazing view of the bay.