Where is the best pizza in San Francisco?
Answers from Our Experts (3)
There are countless restaurants in San Francisco that offer delicious pizza. However, a few stand out for making the most memorable pies around. Tony's Pizza Napoletana in North Beach is my favorite pizza place in the city. The owner and chef, Tony Gemignani, is an award-winning pizza maker with over 20 years in the industry. With a bustling bar and large booths, Tony's feels like an all-American Italian eatery. Everything from the cocktails to the salads are excellent. The menu offers a variety of pizza styles including Sicilian, New York, California, and Romana along with gluten-free and coal-fired options. The only bad thing about Tony's is that they do not take reservations, so there is almost always a long wait. I advise going for date night and scoping out a seat at the bar.

Like Tony's, Pizzeria Delfina does not except reservations, but the pizza is so good I'm always willing to wait for it. There are two locations of the this pizzeria beloved by locals: one in Pacific Heights and another in the Mission. Both spaces are small, but have friendly service and excellent thin-crusted pies. You can't go wrong with the broccoli rabe pizza or the clam pie. Lastly, there is Regazza on Divisadero Street. This small restaurant with a delightful heated patio serves amazing Neapolitan-style thin crust pizzas, seasonal salads, and wonderful baked pasta dishes. My preferred pie? The amatriciana with pancetta, pecorino, and a farm egg.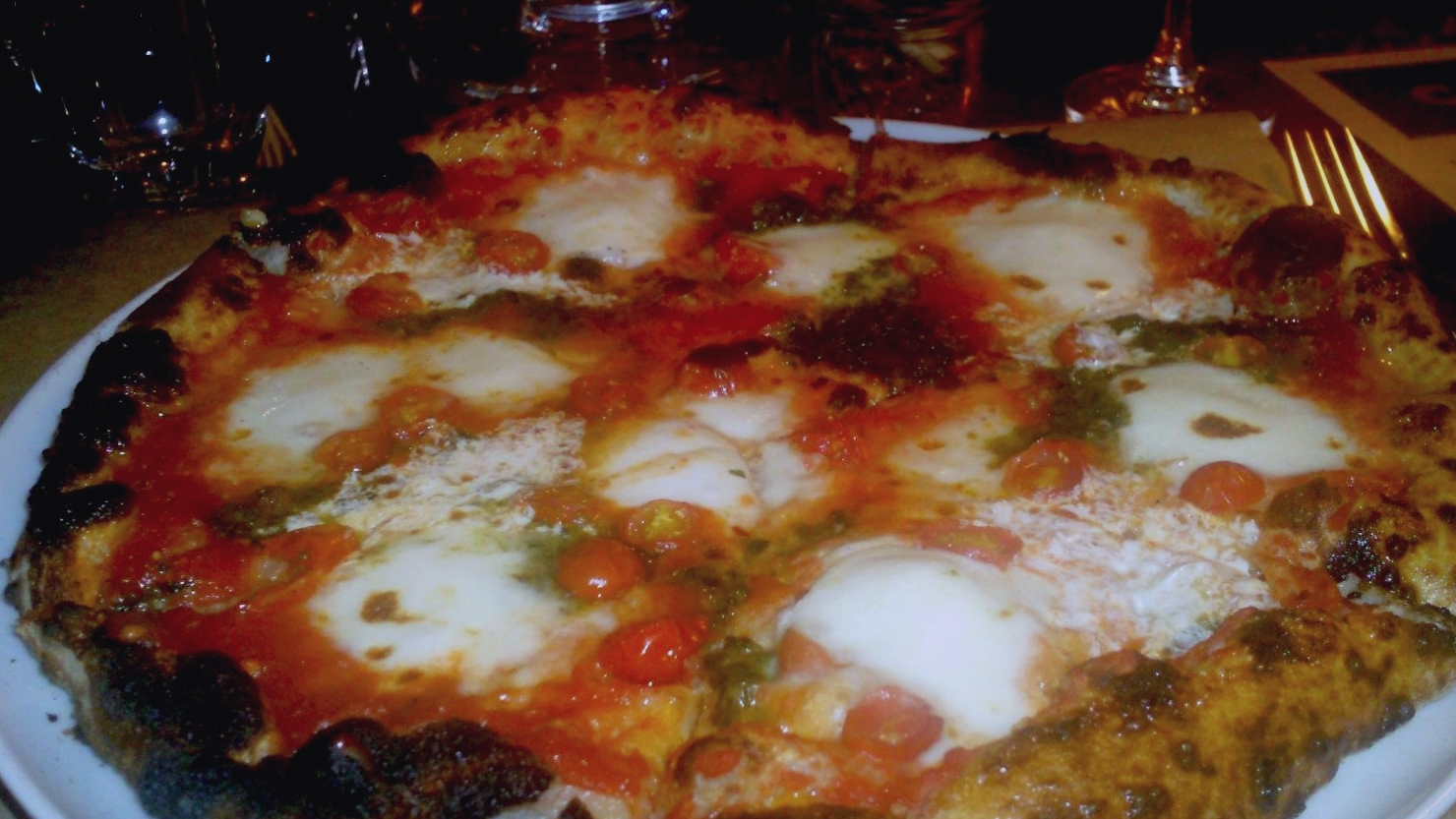 Whether you like them thin or thick, San Francisco has lots of restaurants that turn out delicious pizzas. For crispy Italian style pizza, I head straight to Cotogna in Jackson Square. This is one of the most popular seasonal Italian spots in the city, and some of the most coveted seats are right in front of the wood-burning pizza oven. The choices change, but you can always get an exquisite Margherita with tomato sauce, fresh basil and melting pools of buffalo mozzarella on a bubbly crust. Pizza with a thick, flaky crust that resembles pie crust was perfected in my hometown of Chicago, and the style has been imitated around the country. I've tried all the Bay Area deep dish pretenders; the only spot that carries on the Windy City tradition faithfully is Little Star. Whether you're at their San Francisco locations in the Mission and Western Addition or Albany in the East Bay, you'll find a delicious and flavorful crust layered with mozzarella, zesty tomato sauce and other fresh toppings. This style of pizza takes time to bake, but it's worth the wait.
< br/>And for those times when you want a massive wedge of what closely resembles New York style pizza, head to Tony's Pizza Napoletana in North Beach. The coal-fired oven here is unique in the city and so are the pizzas. It's not fancy, but the combination of the bright tomato sauce, the zingy cheese and the crust with the slightly leathery bottom is just perfect.
San Francisco has a thriving North Beach neighborhood, our equivalent of Little Italy, so naturally that's the first place to start for some good pizza.

The most well-known place is Tony's Pizza Napoletana. Born in the Bay-area, trained in Naples, and a 10 time World Pizza Champion (yes there is such a thing) owner and pizzaiolo Tony Gemignani (and his mouth watering pie) is the reason people line up out the door for a table at this North Beach temple of tomoto sauce and cheese. If the line is too long, whih it might be, go around the corner to Golden Boy, a family run pizza joint since 1978. The best thing about the pizza---it's square, and you can order it by the slice. Line up, everyone else does!

Since opening in the Mission in 2005, Pizzeria Delfina has been a neighborhood favorite, with pizza influenced by the owner's youth back in New York, as well as by some of the best pizzerias in Naples. The menu features six Neapolitan, thin crust delights plus two daily specials.

If you're willing to cross the Golden Gate, Picco's Pizzeria in the charming town of Larkspur is worth a stop. A local favorite, Picco's fires their thin crust pizza in a wood oven and uses ingredients sourced from local farms.

In the up and coming neighborhood of Dogpatch, I'd highly recommend the pizza at Piccino, a light and airy restuarant in sunny yellow building. The menu is big, and Italian is their specialty, but the pizzas are among the best I've had in San Francisco. The house-made sausage was my favorite.