What are the best activities to do in Santiago?
Answers from Our Experts (1)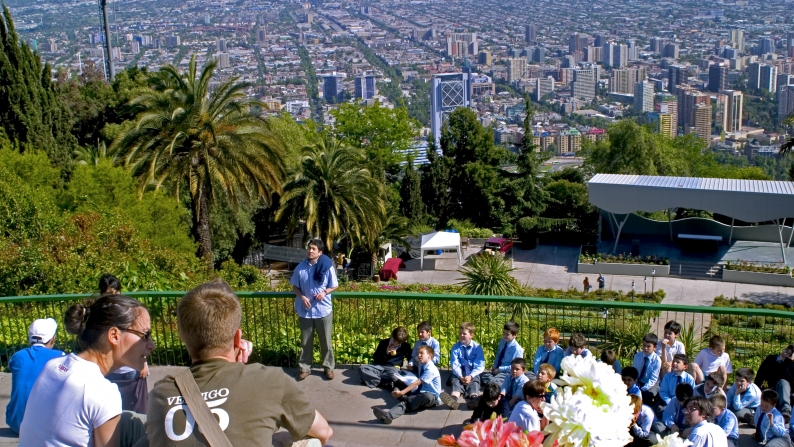 Parque Metropolitano, Cerro San Cristobal - Courtesy Turismo Chile
One of the best spots for activities in Santiago is Cerro San Cristóbal and Parque Metropolitano in the city's bohemian neighbourhood, Bellavista. Whether you have a family in tow, or it's just for some fun with friends or lovers, there's plenty to do.

Start by getting up there - walk if you like but there's a funicular (built in 1925) that will whisk you up much faster than a 90-minute hike, plus you'll have great views over the city.

At the top, crowning over the city, is a white statue of the virgin - the Virgen de la Inmaculada Concepción to be precise. Here, people kick back on the grass and take in the view.

On the way up, the funicular stops at a zoo, it's the National Zoo of Chile, but is not really worth stopping off at unless you have animal-crazy children (it's a little underwhelming).

The park has two sections, and the second is called Tapahue (meaning 'place of god' in Mapuche). Here there are two impressive open-air swimming pools with sweeping views over the city - Piscina Tapahue and Piscina Antilén.

To get back down into the city, there's no need to go back along to the funicular by the virgin - take the Valdivia teleférico which drops you off in Providencia's Avenida Pedro de Valdivia.