What are the best food experiences in Santiago?
Answers from Our Experts (2)
With everything from vegetarian fare to Patagonian lamb on the menu in Santiago's various different restaurants, travelers will be pleasantly surprised with the diversity of the city's culinary options. Here are five of the best food experiences Chile's capital city has to offer:

1. Wild game. The wild southern cone of South America is home to the most succulent lamb this side of Iceland and you must order this dish if you visit Patagonia, Santiago's restaurant dedicated to cuisine from the southern region of Chile. It's also a good place to try wild game like boar and venison.

2. Vegetarian. Forget typical vegetarian options — The Gaon has streamlined menu and chic, modern décor. It upgrades the typical meat-free dining experience with its upscale take on Korean home cooking.

3. Fusion food. At Astrid y Gastón, a burgeoning (and authentic) South American chain, you can sample Peruvian/Chilean fusion cuisine. This spot is also the best place in town for you to order ceviche.

4. Squid. El Cid, located in the Providencia neighborhood, has some of the best seafood in town, especially its perfectly-grilled squid, king crab, and scallops.

5. Sea bass. Aquí Está Coco serves the best sea bass in Providencia. The masterful preparation of traditional seafood dishes here is some of the fines you'll experience anywhere in Chile.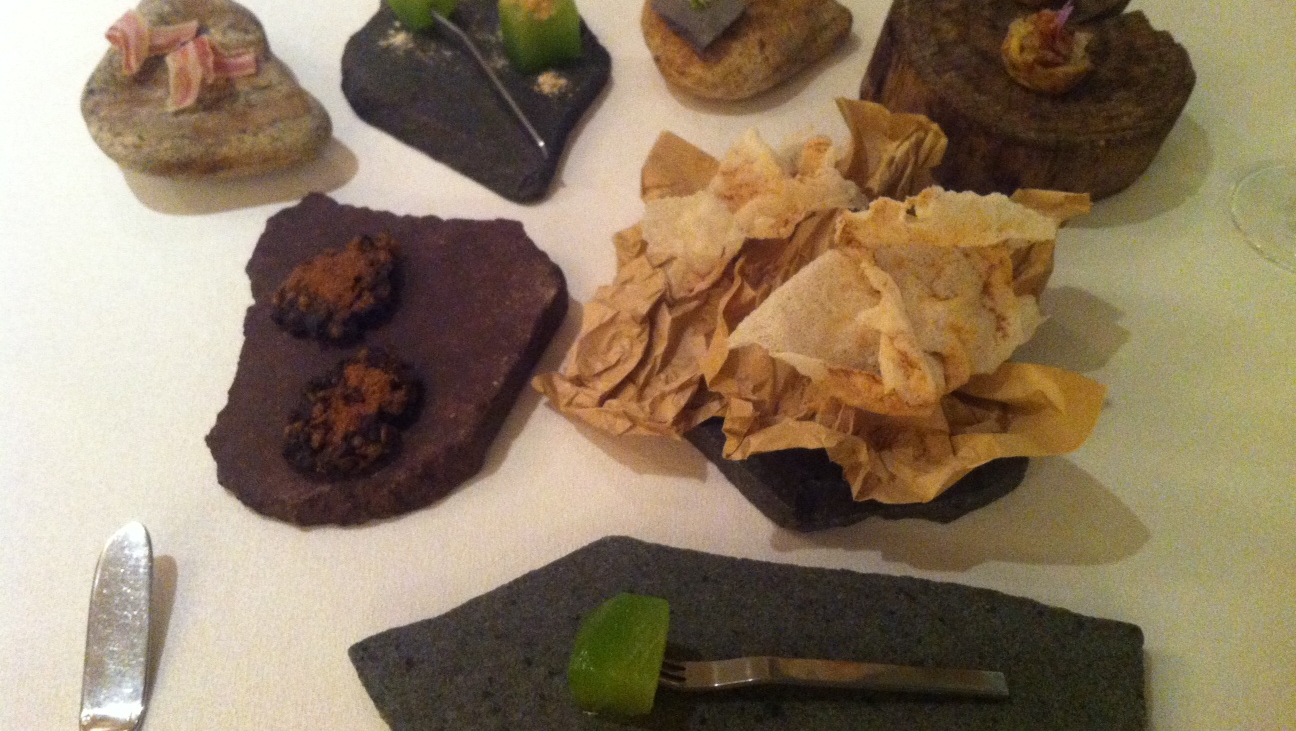 From the outside, Boragó looks like any other restaurant along Neuva Costanera, a smart street in Vitacura lined with upscale eateries. It is, however, something quite different as head chef and owner, Rodolfo Guzmán, plates up all endemic, foraged food from within a 200 km radius of Santiago.

Chef Guzmán is developing Chilean food in a way that hasn't been done before. And this is in Santiago, a city where many people eat MacDonalds for lunch. And queue for it.

The restaurant itself is minimalist, with clean white walls free from art work - "the idea is that everything is in transit," says Guzmán - and an open kitchen so you can see the chefs hard at work preparing your food. Chefs-in-training come from all over the world to learn their craft from Guzmán and the kitchen is a scene to behold: busy, intense and often steaming.

One of the first things you'll notice upon entering is the smoky smell, this is because Guzmán uses native Mapuche cooking techniques like smoking food and cooking over volcanic rocks. He also uses very unusual "rescued" products that were used in days of all, as well as flowers and herbs in place of traditional condiments.

Upon sitting down, waiters in black serve rainwater from the Valdivia rainforest. Then the 8-course tasting menu begins. The menu changes daily depending on what the team forage, and in 2011 the team served a total of 725 dishes (they also have local small producers in Patagonia and Atacama who forage berries etc for them).

Of course, it wouldn't do to serve food on normal plates: at Boragó they use 5-kilo plates carved from river rocks. From beef tartar to an egg poached in wood chips, and an alternative take on the Chilote dish curanto, the dishes are innovative, intriguing and outstanding. A personal favorite was the "trio glacial" pudding which makes you breath out steam. This is one not to be missed.

www.borago.cl
Nueva Costanera 3467, Vitacura