Where is the best nightlife in Santiago?
Answers from Our Experts (2)
For a look at the well-coiffed web designers and visual artists in Santiago, the Forbes Travel Guide editors suggest you head to the arty neighborhood of Bellavista. The endless succession of bars and lounges make it easy to move from place to place before settling in somewhere that matches your personal taste — it's also a safe and friendly place for foreigners to be out and about. For a more underground scene — think concerts, DJ performances and film screenings — Barrio Brasil is the best pick, with vibrant artists, hipsters and bohemians packing the bars and clubs. Travelers less interested in shouting over music might prefer the laidback options in Bellavista, or even a more traditional old-school bar like La Piojera in the city center.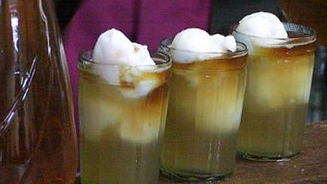 The best nightlife is found either in Bellavista, Lastarria or Providencia. Bellavista is a buzzy student area with lots of Happy Hour offers, whilst Lastarria is more like Palermo in Buenos Aires. Whilst Providencia is a good bet if you're looking a nice Pisco Sour along with tapas or a platter to share.

One name that always comes up when nightlife is mentioned is La Piojera. This bar in Downtown near the famous fish market, Mercado Central, is popular with city boys and tramps alike. Its name translates as 'lice ridden place' and the entranceway looks a little like a dungeon - albeit brightly colored with yellow and red walls. Tempted? The thing is it is good fun, and this is mainly thanks to the famous Piojera drink called Terremoto, or earthquake.

Served in plastic cups with straws (and recommended with a plate of greasy chips to help you remain upright) this lethal concoction consists of sweet white wine and pineapple ice cream. Sounds delicious? I can promise you it's not, but after a few sips it grows on you. One terremoto is enough to floor some, two gets most people, and three means almost guaranteed memory loss.

But remember, if the meer sound of a terremoto makes you tremble in your boots, there are always the wine bars of Lastarria and Providencia.