What are the best places to hear live music in Seattle?
Answers from Our Experts (2)
I second Charyn's answer about the Showbox and the Neptune but would like to add Seattle's many outdoor venues, too.

I'm not one for being crammed in a cave when it's nice outside, so I gravitate towards outdoor concerts in summer. Among Seattle's biggest and best are the Capitol Hill Block Party and Bumbershoot.

These summer festivals draw big names and local musicians too -- in fact, these events are the best way to catch up on the local music scene in one fell swoop! Capitol Hill Block Party stretches for three days in late July and the concert stages are spread throughout several streets closed for the event. Bumbershoot takes place Labor Day weekend at the Seattle Center.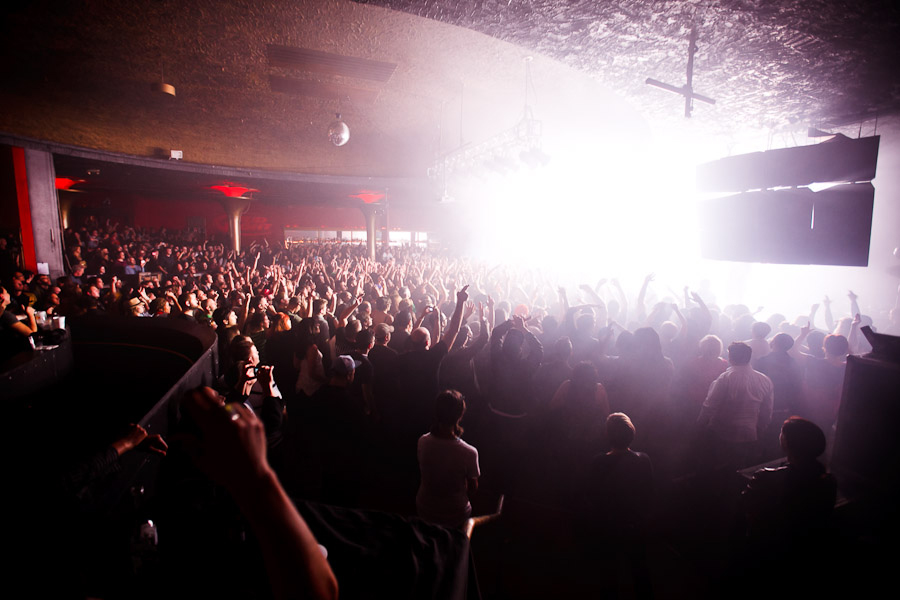 Photo by Christopher Nelson, courtesy of The Showbox / AEG Live
I hate to play favorites when it comes to pretty much anything, but right now, my music-lovin' heart is equally loyal to both Showbox at the Market and Neptune Theater. You see, I recently saw two amazing shows at these venues – Eels and Patti Smith, respectively. In addition, both venues are fairly intimate and offer impressive acoustics.

At 5'6", I love the slanted floor at Showbox. Throw in a wraparound bar with a decent beer selection and it's hard to find yourself in a bad spot.

At the Neptune, the 21+ over bar area and main floor/sometimes dance area makes concert-goers happy. On nights I'm feeling a bit more low-key, I retreat to the upper balcony for a seat with a view at this historic destination.

Seattle is home to countless live music venues, but I love the atmosphere, layout and line-up of talent especially at these two spots.