What are the private dining rooms like at Inagiku?
Answers from Our Experts (1)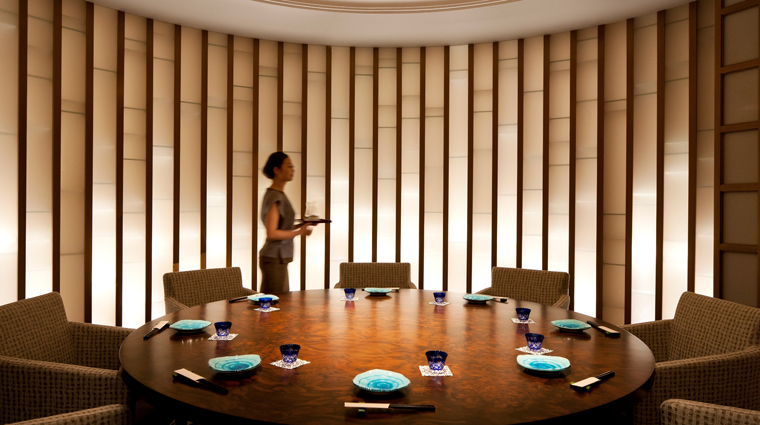 ©Marriott International Inc
Inagiku offers five private rooms that are completely separated from the main dining section. Each is named after a different type of Japanese porcelain and decorated to fit the description. The biggest and most impressive is the Imari dining room. It can be split into two for smaller parties but it's best when you have at least 10 to 12 guests and can take advantage of the stunning personal teppanyaki station. If you have Chinese guests, consider booking the Arita dining room; it boasts a round table, which means no one feels slighted in terms of their seating position.