What is the interior design of Inagiku?
Answers from Our Experts (1)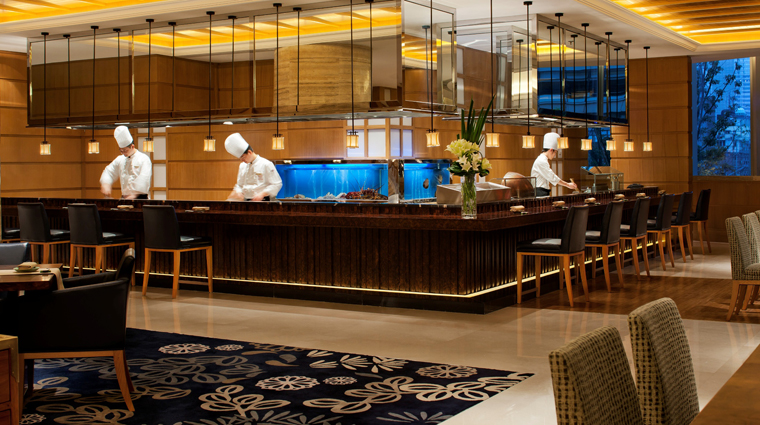 ©Marriott International Inc
The interior of Inagiku is warmly lit and makes the most of the natural light flooding in through a wall of full-length windows. Blond wood serves as the backdrop for the rich, navy blue décor and tasteful flower arrangements. It's the type of interior that is at once lush and expensive, casual but fit for the upscale customer. The most stunning displays come from the open kitchen stations, where metal gleams brightly and the copper teppanyaki covers hang like works of art. Behind the counters, chefs perform a studied ballet of frying and grilling or, fingers flying, they arrange slices of immaculate jewel-colored fish onto plates that will be whisked onto the dining room floor.