What are quirky local customs in Shanghai?
Answers from Our Experts (1)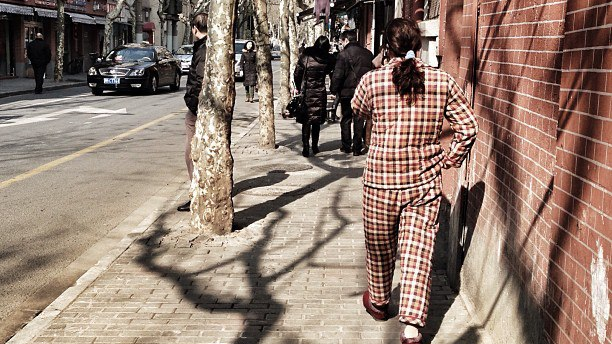 Image courtesy of Paul Ark
Shanghai is China's most cosmopolitan city but, despite all its socioeconomic growth, retains one quirky local custom: pajamas in public.

A little background: Shanghairen (ren means people in Mandarin), that is to say native Shanghainese, have as much as city pride New Yorkers, Angelinos, and Chicagoans combined. And, just like people from New York who gape when you tell them you're from elsewhere, Shanghai natives simply cannot fathom why you'd choose to live anywhere but The Center of the Universe. "Oh, Beijing. I went there once. But Shanghai has much nicer weather," cab drivers will regularly tell you. "Hong Kong? But we have better food here," you'll hear from street vendors.

When Shanghai hosted the World Expo in 2010, the government made weak attempts to curb what they deemed the problem the pajama problem. But Shanghainese people don't give a damn. Why should they change their clothes to go outside and buy scallions for dinner, or to chit-chat with their neighbors in the waning evening light? It's not uncommon to see local aunties—in padded pajama sets with matching slippers and hair in curlers—out for a stroll, or to spy gray-haired mah jong players sitting round the table in leather shoes, trouser socks, and a pair of pajamas.

Visitors can easily join in the public pajama wearing; small shops hawking padded sleep sets in a dizzying array of prints—Hello Kitty and plaid are most popular—line the city's blocks.