What are the best adventure outings in Shanghai?
Answers from Our Experts (1)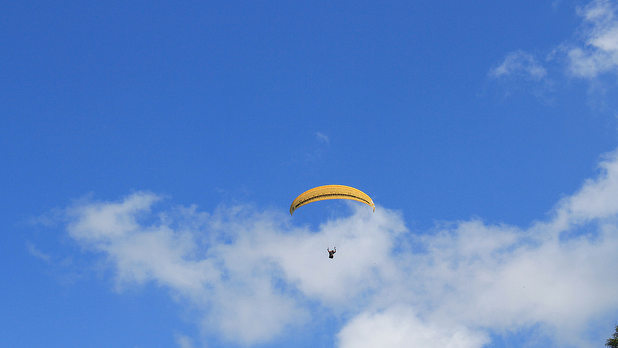 (c) Alois Staudacher
Shanghai is a big, gridlocked concrete jungle, a swarming metropolis with 23 million people. With a little planning, though, adventure outings are well within reach.

Paragliding
You won't be getting a birds eye view of Shanghai World Financial Center, but paragliding in Shanghai (at the very southern tip near the water) is certainly thrilling. Instructor Jim Qin runs one-day courses 300/500RMB (weekends/weekdays). He'll take you to Fengxian, a seaside district about an hour from downtown and, after careful instruction, you'll be given the chance to spreads your wings. You will probably fall several times, but once you take off, you'll be flying.

Yejo Circle, a Shanghai-based outdoor excursions company, also offers paragliding as well as a slew of other activities. Their kayaking trips are perfect for those who want to try their hand at kayaking and need a little guidance, plus they organize transportation. If you do have kayaking experience, you can hop right in the water at Dianshan Lake, where kayaks are available for rent. The lake can be reached by taking metro line 2 to the East Xujing stop, or by hiring a cab from Shanghai.

True adventure outings can be a bit hard to come by in Shanghai proper, but the city does have a handful of rock climbing gyms where beginners to experts can hit the wall. None cater to younger children but, at Shanghai Rockdancing Climbing Centre is best for families, as kids over 10 are welcome. It's an open-air climbing wall, so dress for the weather. Admission is 45RMB from Monday to Friday and 55RMB at the weekends; shoes can be hired for 10RMB and a safety belt for 5RMB.