What are the best bookstores in Shanghai?
Answers from Our Experts (1)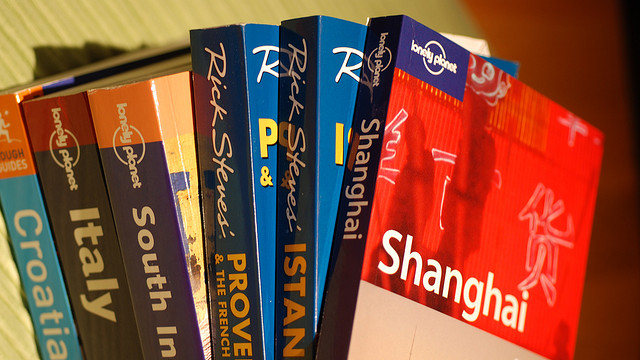 (c) Let Ideas Compete
While shops and kiosks selling books and magazines in Chinese are all over the place, Shanghai doesn't have too many English-language bookstores. The two best bookstores in Shanghai are Garden Books and the Shanghai Foreign Language Bookstore.

Garden Books, on Changle Road near South Shaanxi Road in the former French Concession has a good selection of English-language books, including travel guides, fiction and nonfiction, and a large section of children's books, games, and puzzles. The ground floor has a well-appointed café and a cooler full of gelato, and the staff don't mind if you bring a book to the café and flip through it as you sip.

On the east side of the city, near People's Square and East Nanjing Road, is the enormous Shanghai Foreign Language Bookstore. True to its name, this multi-storey shop stocks a quite good selection of English-language books and smaller selections of books in French, Spanish, German, Japanese, and a handful of other languages. It's a bit of a chaotic affair here, and signage is confusing. The large, colorful children's section has a small area for English-language books for very young children as well as games, puzzles, and Chinese-English flashcards. Books for grade-school aged kids and up are with the adult English-language books, and here you'll find a very good selection, including favorites like the Magic Tree House series and, of course, Twilight. Prices at Shanghai Foreign Language Bookstore are much more reasonable that those at Garden Books.

An alternative to these two bookstores are the street-side carts full of paperback books. You'll almost always find booksellers outside exit four of the West Nanjing Road station (the intersection of Maoming Road and West Nanjing Road), and on Donghu Road, between Xiangyang and Fumin Roads. Books regularly found include The Lovely Bones, My Life in France, and any Sophie Kinsella novel.