What are the best comedy clubs in Shanghai?
Answers from Our Experts (1)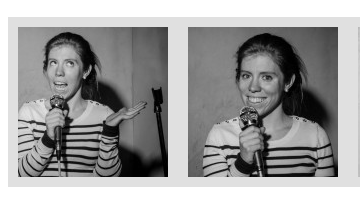 Audrey Murray, courtesy Kung Fu Komedy
Shanghai's comedy scene is in its nascent stages, so the best three comedy clubs in Shanghai are the only three of which to speak. Because the comedy scene is so young and small, shows tend to be packed affairs, so arrive early to secure a seat.

Punchline Comedy Club is not an actual club but a troupe of laugh-makers that play to the audiences at the Kerry Hotel and at downtown bar Zapata's. This month sees Irish comedians Joe Rooney, Brendan Dempsey, and Ian Coppinger on stage.

Kung Fu Komedy is a group of expats who started out performing wherever would have them before finally securing their own space inside another bar. The group occasionally hosts bigger-name comedians from the U.S., including Butch Bradley, Joe Klocek, and Paul Ogata.

If it's less stand-up and more improv you're after, Zmack is Shanghai's longest-running improv group. Audience members provide suggestions, which the performers then act on. Occasionally, audience members are invited up on stage to see just how nerve-wracking it is to try and be funny on command.